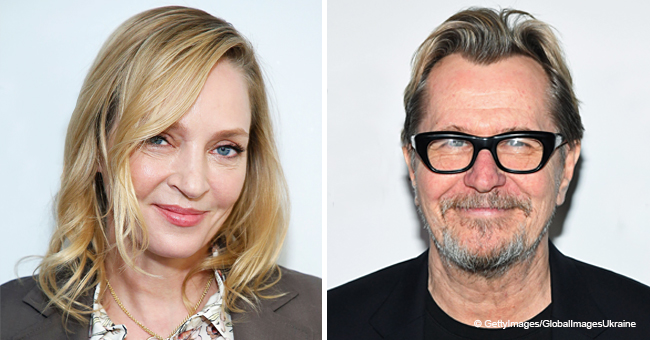 Inside the Unusual Relationship between Gary Oldman And Uma Thurman

"Till death do us part" is usually the assurance of longevity in a marriage, however in the case of Hollywood's famous — Gary Oldman and Uma Thurman, these words hold no truth, as their relationship ended due to Oldman's obsessive behaviors.
Notable for his roles in the "Darkest Hour," "Dark Knight Trilogy," and "Harry Potter," 59-year-old Gary Oldman failed to work some magic in his private life. He was married for nearly half a dozen times.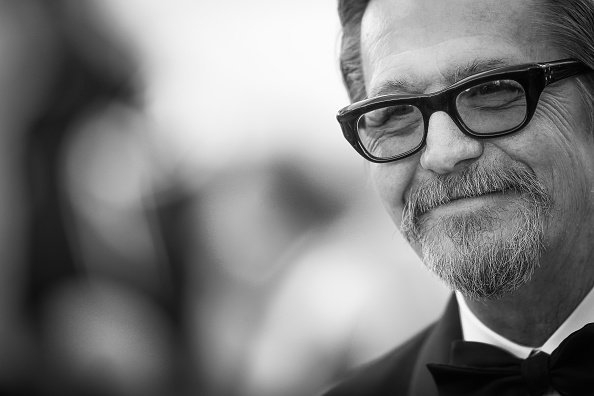 Gary Oldman attend the Closing Ceremony & screening of 'The Man Who Killed Don Quixote' | Photo: Getty Images
His second marriage was to Uma Thurman and the media's prediction on the life span of the union was wrong, as their darkest hour closed in on them 11-months later.
He had a history of one broken marriage with Lesley Manville before meeting Uma. Lesley tied the knot with Gary in 1987, and they both had a son in 1989. A good actor? Yes, father? No, He left home a few months after he welcomed his son, Alfie.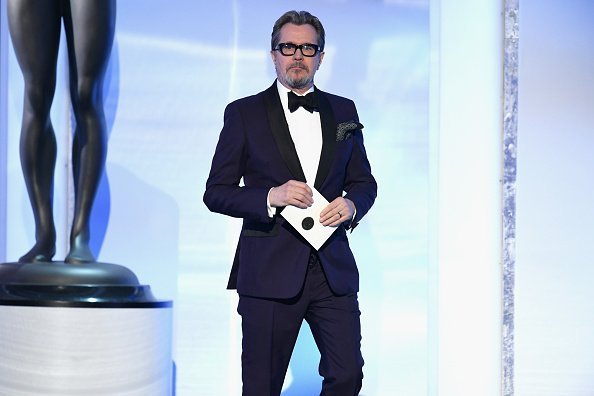 Gary Oldman onstage during the 25th Annual Screen Actors Guild Awards | Photo: Getty Images
Lesley filed for divorce as the actor seemed rather unserious with his daddy duties, he was engrossed in his career, thus had no time exhibiting his role as a fatherly figure. In her words:
"He plays a small part, with the accent on the small, however much you might have read in the Press about how wonderful a father he is."
Shortly after the split with his first wife, he married Uma as wife number two. Their age difference is a decade apart, but that didn't restrain their feelings towards each other.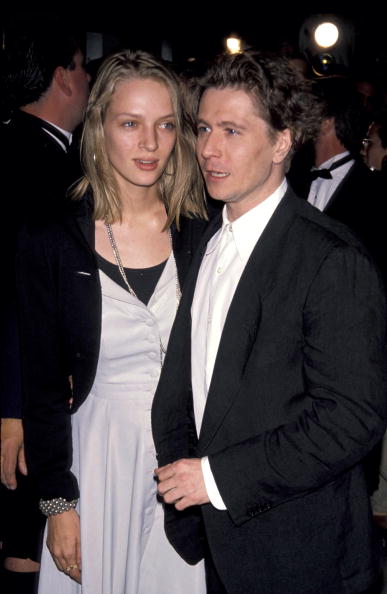 Uma Thurman and Gary Oldman during 'State of Grace' New York City Premiere | Photo: Getty Images
However, with an alcohol obsession, and other unhealthy behaviors, Oldman successfully dealt a sharp blow on their relationship, and wife number two was nobody's fool, as she dissolved their marriage via a letter that implied he was incorrigible, and that it would take a rare woman to tolerate him.
This didn't stop the "Dark Knight Trilogy" star; he succeeded in being the Knight in shiny armor for Donya Fiorentino, whom they married for a short period. They both had two sons, Charlie and Gulliver.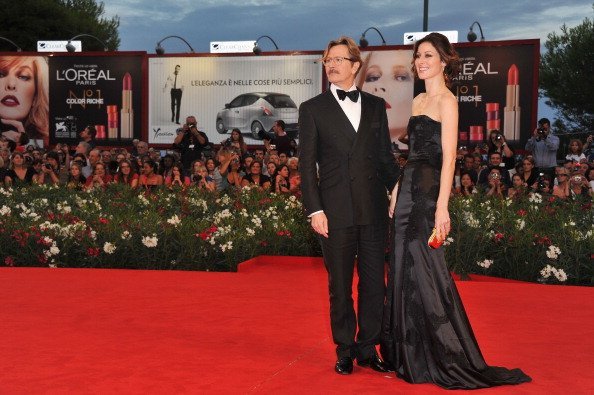 Gary Oldman and Alexandra Edenborough attend the 'Tinker, Tailor, Soldier, Spy' premiere | Photo: Getty Images
Sadly, marriage number three hit rock bottom, leaving a broken mom without her sons' love. Donna claimed Gary ruined her life because he got custody of her two kids and made them incommunicado with their mother.
She further confessed after their divorce in 2001 that Oldman was violent towards her, he was not much of a father, and lived an extravagant life in hotels with prostitutes.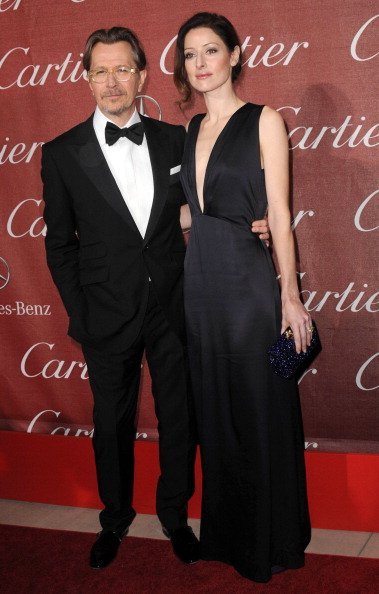 Gary Oldman and Alexander Edenborough at The 2012 Palm Springs International Film Festival Awards | Photo: Getty Images
After his combat with securing a healthy relationship, he tried to ameliorate himself, by taking a break from love affairs, working on his alcohol abuse, and earning roles on the big screen.
The celebrity has had several other women in his life, he is currently with Gisele Schmidt, after his short-term marriage with jazz singer, Alexander Edenborough. Oldman has had quite an eventful life and seems to be doing great in his newly found sobriety.
Please fill in your e-mail so we can share with you our top stories!