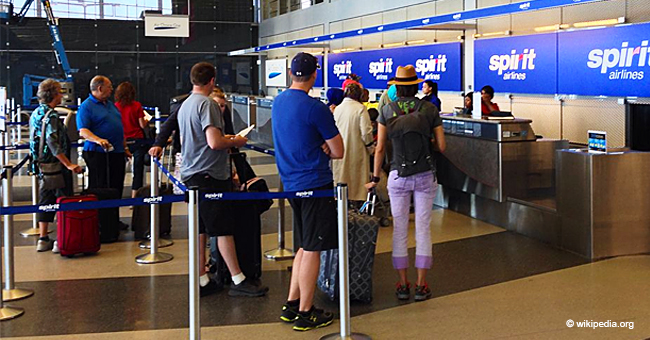 Wikimedia Commons
Joke: Rude Airline Passenger Shouts at Check-In Woman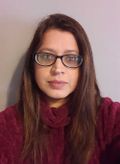 People in the service and retail industry are regularly forced to bite their tongues and not say a word because, "The customer is always right," but the customer is not always right. Sometimes the customer is completely wrong!
The funny fictitious story below is about a woman working the check-in counter at an airline, and while the story isn't real, the scenario is very plausible and shows how service staff can be treated by disrespectful patrons.
An airline's full flight was canceled because of really bad weather, and a single agent was on hand to re-book everyone's flight to a later time, also because of the weather.
All of a sudden, a super angry passenger pushed his way to the front of the line. He slammed his ticket on the table and said rudely:
"I HAVE to be on this flight and it HAS to be FIRST CLASS."
The agent said in reply:
"I'm sorry, sir. I'll be happy to try to help you, but I've got to help these folks first, and then I'm sure we'll be able to work something out."
The passenger was really not impressed at all! He was not willing to wait. Loudly, he demanded so all the other passengers could hear:
"DO YOU HAVE ANY IDEA WHO I AM?"
The agent smiled. She knew that the problematic passenger wouldn't give up and, as cool as a cucumber, she grabbed her public announcement microphone, said:
"May I have your attention, please? We have a passenger here at Gate 14 WHO DOES NOT KNOW WHO HE IS. If anyone can help him with his identity, please come to Gate 14."
The folks who happened to be behind him were hysterical with laughter. The extremely embarrassed man glared at the woman and gritting his teeth, yelled, "[Expletive] you!"
The woman had enough of him already. However, she didn't lose her cool and, without hesitation, she said:
"I'm sorry, sir. You'll have to get in line for that, too."
Did you enjoy this joke? Don't forget to share it with your friends and click here for another funny story!
Please fill in your e-mail so we can share with you our top stories!