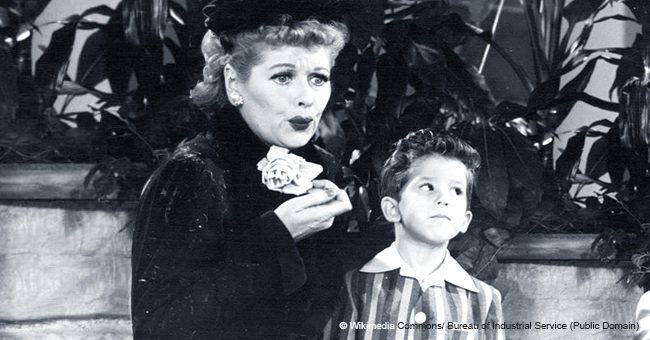 Little Ricky from 'I Love Lucy' Is 68-Years Old Now and He Still Has His Iconic Smile
Keith Thibodeaux is one of the last surviving cast members of the iconic show and fans still wonder what happened to him and how he is doing today.
At age 19, the former child star joined a rock group called David and the Giants. Not very surprising because he had been playing the drums since he was three years old.
He later married dancer Kathy Denton and they share a daughter, Tara, who is a dancer herself and a choreographer, like her mother.
The couple has been married for 42 years and they live in Jackson, Mississippi where they are co-directors of Ballet Magnificat dance company.
In an interview, Thibodeaux was asked what it was like working with Lucille Ball and Desi Arnanz at such a young age. He shares, "Well, it was an amazing experience as a child to work with them in a time of television in Hollywood that was the beginnings."
He adds, "The dynamic on the set between Lucy and Desi was very tangible and everyone knew that it was a very special show. Lucy and Desi treated me in a lot of ways as their own. The orchestra, writers, cameramen, prop, makeup people were as nice to me as I was welcomed into their world."
He continued, "I don't think anyone knew it would still be popular and airing in 2017 all over the world. I also was best friends with their kids and saw the family's personal side at home."
When asked if there is one thing that he will always remember about being on the set with them, he answered: "The energy and passion that it took to do that show was tremendous, but everyone took it in stride as just doing their part and job. Getting to act with Maurice Chevalier and George Reeves was a treat! It was difficult for everyone on the set when Lucy and Desi were at the end of their marriage and eventually the show was over. That was sad and I always hoped they would somehow be reconciled and get it right but one thing I will always remember ... Desi loved Lucy and Lucy loved Desi. It was just a rough and rocky relationship."
Fans have had a natural fascination for Hollywood couples who work together on the set. Katie Holmes and Joshua Jackson became a real-life couple playing their characters Joey and Pacey on the first season of "Dawson's Creek" in 1998. Although their romance didn't last long, they worked together until the show's 2003 finale and still remain friends today, with Holmes saying that Jackson was her first love.
Please fill in your e-mail so we can share with you our top stories!