Aretha Franklin Awarded Posthumous Pulitzer Prize
Aretha Franklin, the undisputable Queen of Soul, continues to make history even in death as she recently became the recipient of a special citation Pulitzer Prize.
The Pulitzer board announced Franklin's posthumous honor on April 15 along with recipients in other categories. According to the body, Franklin's recognition is "for her indelible contribution to American music and culture for more than five decades."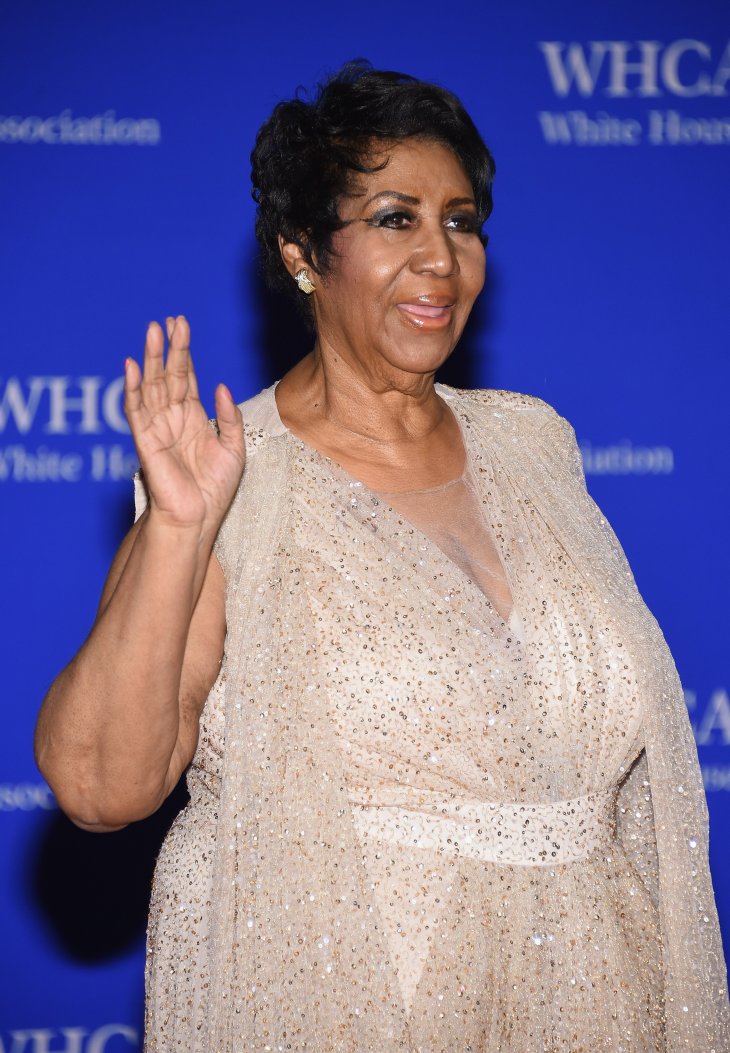 BBC notes that the late music legend becomes the 12th musician and the first individual woman to receive the special citation prize since it was first awarded in 1930.
The three women were also part of a star-studded lineup that paid tribute to Franklin
Franklin passed away on August 16, 2018, after a battle with pancreatic cancer. She was 76.
Since 1930, 41 people and institutions have been awarded special citations from the Pulitzer Prize Board. On Monday, for the first time, a woman joined that list. The late, great Aretha Franklin: https://t.co/3rdqWMAYzj pic.twitter.com/FS0dLq7okV

— Poynter (@Poynter) April 15, 2019
During a career that spanned well over fifty years, Franklin excelled effortlessly in several music genres, moving from Gospel to Soul, Jazz, and R&B.
The first woman admitted into the Rock and Roll Hall of Fame, Franklin scored a total of 18 Grammys, including best female R&B performance for eight consecutive years, and 73 "Billboard Top 100" songs, amongst other achievements.
With classic tunes like "R-E-S-P-E-C-T," "(You Make Me Feel Like) A Natural Woman," and "I Knew You Were Waiting (For Me)," the Memphis-born entertainer firmly secured her place in the global history of music.
Congratulations to @ArethaFranklin and her family and friends. #Pulitzer #QueenOfSoul #Respect pic.twitter.com/SRdwncE5UI

— The Pulitzer Prizes (@PulitzerPrizes) April 15, 2019
The Pulitzer Prize is the latest in a long line of tributes and honors that have attended the death of Franklin in celebration of her legacy.
One of the late legend's most memorable concerts – a 1972 two-night event where she made the live recording of "Amazing Grace" – is the focus of a new documentary that is currently in theaters.
Aretha Franklin will take you to CHURCH! #AmazingGrace is now playing in Select Cities. Find a theater near you: https://t.co/dGhjvkNMGP pic.twitter.com/R7kNDccgxQ

— Amazing Grace (@AmazingGraceMov) April 14, 2019
Franklin was also honored in February during the "In Memoriam" segment at the Grammy Awards. The trio of Fantasia Barrino, Yolanda Adams, and Andra Day held the audience captive as they performed her 1967 hit, "(You Make Me Feel Like) A Natural Woman."
The three women were also part of a star-studded lineup that paid tribute to Franklin at "Aretha! A Grammy Celebration for the Queen of Soul."
Tonight's the night! Tune in at 9PM ET/PT only on @CBS 🎶@ThisIsRobThomas @RecordingAcad #ArethaTribute pic.twitter.com/2N5pcsDyAx

— Fantasia Taylor (@TasiasWord) March 10, 2019
The tribute concert held in January at the Shrine Auditorium in L.A. and saw vocal powerhouses including Jennifer Hudson, John Legend, Celine Dion, SZA, Alicia Keys, Kelly Clarkson, and Patti LaBelle, bring the house down with various Aretha Franklin tracks.