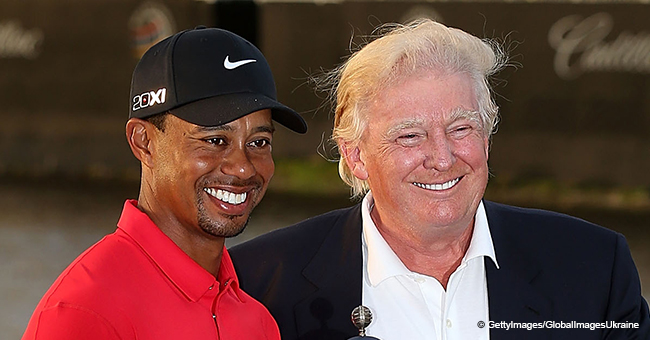 Donald Trump to Award Tiger Woods after His Iconic Win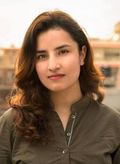 Tiger Woods' success knows no limits! Adding yet another feather to his cap, the American pro golfer will receive The Presidential Medal of Freedom from President Donald Trump for his achievements.
President Donald Trump announced via Twitter that he will present Woods, who won the prestigious green jacket on the 14th of April, with The Presidential Medal of Freedom.
"Spoke to @TigerWoods to congratulate him on the great victory he had in yesterday's @TheMasters, & to inform him that because of his incredible Success & Comeback in Sports (Golf) and, more importantly, LIFE, I will be presenting him with the PRESIDENTIAL MEDAL OF FREEDOM!" Trump tweeted.
Trump, who was there to watch the final round of Masters at Augusta National in Georgia, did not reveal when the ceremony will take place.
After the big win, the golfing sensation became the second-oldest Masters champion. Jack Nicklaus is the oldest golfer to win the title in 1986 when he was 46-years-old.
After a series of back problems and personal issues threatened to put a stop in his career, his victory was the first one in 14 years. Woods' recent win was fifth Master's victory since 2005.
According to the executive order designating the award, The Medal of Freedom recognizes individuals who have made "an especially meritorious contribution to the security or national interests of the United States, world peace, cultural or other significant public or private endeavors."
The medal is given to a dozen or fewer people every year in recognition of their outstanding achievement in national security or national interest, culture, world peace, or other public or private endeavors.
Woods is not the first golfer to be honored with the medal. Golfers Arnold Palmer and Jack Nicklaus were presented with the award in mid 200s. Another African American pro golfer, Charles Stifford, was honored in 2014.
Trump, who is an avid golfer, has presented the prestigious award to athletes including Roger Staubach, Babe Ruth, and Alan Page.
It was cetainly a major comeback for Woods after all that has been going on in his life. He will be considered a viable pitchman after the iconic win.
Please fill in your e-mail so we can share with you our top stories!