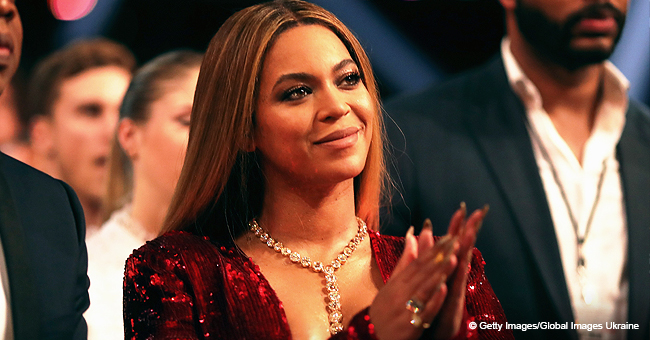 Beyoncé praises Michelle Obama in Time 100 Issue

Beyoncé paid tribute to Michelle Obama as the former first lady was named one of Time's most influential people of 2019.
Time Magazine's revealed their Most Influential list for 2019, and the inclusion of Michelle Obama was no surprise.
Many of the honorees have short tributes written about them by famous and successful friends and admirers, and Michelle's is the iconic Beyoncé.
BEYONCÉ'S MOVING TRIBUTE TO MICHELLE OBAMA
The "Destiny's Child" alum, who is one of the most successful singers of all time, spared no praise for the former First Lady, who also happens to be a close personal friend.
Michelle is celebrated by Time Magazine alongside such powerful political figures as Alexandria Ocasio-Cortez, Jacinda Ardern, and Nancy Pelosi.
The former First Lady is one of the "Lemonade" singer's biggest fans.
MICHELLE OBAMA "A BEACON OF HOPE"
Beyoncé's letter passionately declares her unconditional admiration for Michelle, and describes her as a beacon of hope, adding:
"Loving Michelle Obama wasn't much of a choice. It was something that came naturally, because of how she carried herself. Because she resembled us and was moving in spaces where, as black Americans, we weren't exactly meant to be, she seemed so powerful."
MICHELLE OBAMA IS "A WARM, REGAL WOMAN"
Beyoncé described her first impression of the former First Lady whom she met on the eve of her husband Barack Obama's inauguration as the 44th President of the United States:
"When I first met her, I was embraced by a warm, regal, confident woman who possessed a reassuring calm, on the eve of President Obama's historic first Inauguration."
MICHELLE OBAMA AND BEYONCÉ: MUTUAL ADMIRATION
If Beyoncé idolizes Michelle, she has a sincere admirer in the former First Lady who sings her praises as an artist and a philanthropist.
Beyoncé first met the Obamas in 2009, when she performed at the President's inaugural ball singing "At Last" while the couple shared a romantic dance.
Beyoncé's warm tribute to Michelle Obama has been widely applauded by admirers of both women.
MICHELLE OBAMA IS BEYONCÉ'S BIGGEST FAN
Beyoncé Knowles adores Michelle Obama, and the former First Lady is one of the "Lemonade" singer's biggest fans.
Michelle, who never misses a Beyoncé concert, was spotted in Paris with her daughter at Beyonce and Jay Z's concert in the City of Lights.
The Michelle and her 17-year-old attended the concert alongside Beyoncé's mother Tina Knowles.
There is a close friendship between the two families, and in 2017 Barrack Obama gave the introductory address at Jay-Z's induction into the Songwriters Hall of Fame.
Please fill in your e-mail so we can share with you our top stories!