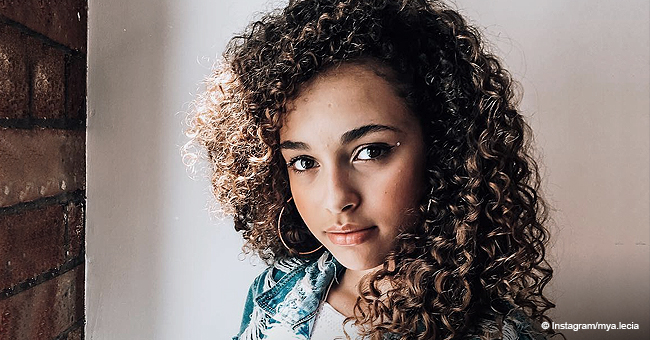 'Cloud Atlas' Actress Mya-Lecia Naylor's Last Interview before Sudden Death
BBC children's TV star Mya-Lecia Naylor has died at the age of 16. In her last interview, posted two days before the confirmed date of her passing, Mya talked about her plans for the future and her passion for singing.
The talented teenager was the star of hit shows "Millie Inbetween" and "Almost Never."
Mya, who started her career in the film "Absolutely Fabulous" being just 1-year-old, was "a much-loved part of the BBC Children's family, and a hugely talented actress, singer, and dancer," the network said in the statement.
Two days before the confirmed date of her death, Tresa Magazine published an interview with the young actress. Her last until now.
In it, Mya revealed that she had some "amazing projects" coming soon, but refused to delve into details stating that "everything's a bit hush hush at the moment so I can't really speak about it yet."
She also revealed that aside from acting, she'd always enjoyed singing.
"I've been singing since I was about ten years old as more of a hobby, but I did go to singing lessons, and it was just something that I'd always wanted to do alongside my acting," Mya stated.
On "Almost Never," Mya got the chance to showcase her singing while playing the role of Mya, the leader of a girl band named Girls Here First.
Weeks before she collapsed, Mya, uploaded a YouTube video in which she and her co-stars showed off a luxury tour bus as they prepared to head out on the road to promote the show. She had plans to continue with the channel after exceeding in her scheduled exams in the next months.
"I've got my GCSEs in about two months, but as soon as that's over I really want to get back into the habit of posting on YouTube weekly and really engaging in that," she told the magazine.
Fans, co-stars, and friends have been sending their condolences to Mya's family through social media.
Emily Atak, part of the cast of "Almost Never," wrote on Instagram:
"So shocked and sad to hear about lovely Mya-Lecia Naylor. She was a beautiful and talented girl. A complete joy to be around on the set of Almost Never. Sending all my love to her family & friends. Rest in peace beautiful girl."
Millie Innes, the star of the "Millie InBetween," also shared a tribute to Mya, saying:
"Mya and I grew up together over the past five years and had an extremely close relationship. I will always cherish our friendship and the moments we spent together beautiful girl. I am devastated and heartbroken."
Aside from her roles on CBBC, Mya also gave life to Miro in "Cloud Atlas," where she shared the screen with Halle Berry and Tom Hanks.
Please fill in your e-mail so we can share with you our top stories!