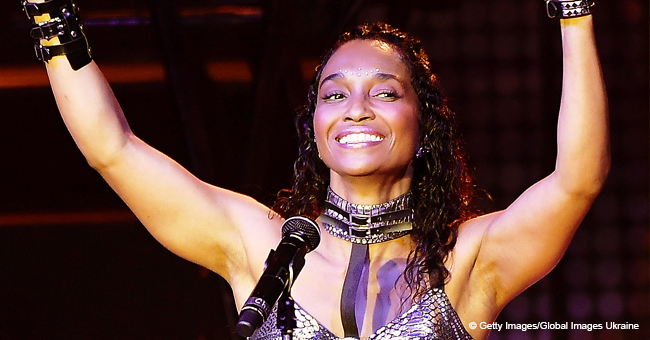 Remember 'TLC's Chilli? Her Son with Dallas Austin Is All Grown up & Following in Mom's Footsteps
Rozonda "Chilli" Thomas, from the '90s girl group TLC, is the proud mom of a talented young man who's already following her steps in the music industry. Tron Austin is ready to make it big as a rapper and has released his first EP.
It's been over two decades since Chilli Thomas became a heartthrob as part of TLC, one of the best-selling girl groups in the industry, alongside Lisa "Left-Eye" Lopes and Tione "T-Boz" Atkins.
At age 20, Chilli got pregnant from her then-boyfriend, music producer Dallas Austin, but due to pressure from the music label, she decided to abort. However, the couple continued their relationship, and in 1997, she gave birth to son Tron Austin.
These days, Tron is a handsome 21-year-old that inherited his mother's good looks and her passion for music and performing.
Austin is an aspiring rapper and released his first EP, "Reflectionz," in 2018.
The young man also followed his dad's steps as a music producer and graduated from Full Sail University with a bachelor's degree in Music. It's worth noting that Full Sail is one of the most prestigious universities in the world of music, entertainment, media, arts, and technology.
On his graduation day, Thomas took to Instagram to celebrate her son's achievement and share with fans how proud she is. She captioned the clip:
"My TRONSTER just graduated yall!!!! @timeflybye I am soooooo proud of u. All of the hard work of many late nights has paid off!!! Now, on to the next beginning of ur life and as always n forever I'll be right there with you! I love u to pieces n then some! #bachelorofscience @fullsail graduate #myminimee #twinning #thankyouJesus."
Dallas also took to his page to congratulate his son, saying:
"Did I hear a bachelors degree in music production?!? Yes, I did ! You have to give your kids a better opportunity than u had .. that's what makes the world a better place I love you @timeflybye no words could express how proud I am for you to be my son now let's get that fu*kin ROWDY boys baaaaaaagggggggg #proud."
Dallas also shared a clip of Tron working on his first EP in the studio, and in the video, the young man revealed that he hopes his potential fans can be able to relate to his music and realize that, like them, he also goes through the same struggles in life.
Austin reflected on how fast time flies and how proud he is of Tron for pursuing his dreams and, above all, make it on his own.
He wrote:
"Man I can't believe this time has come I remember keeping my son at the studio while his mother @therealchilli and I worked on TLC albums and many more and now he's about to embark on his own musical journey hats off to you son! And proud of you for doing this on your own! let's go!"
According to Tron's Instagram account, he's planning to release more music this summer, and he says 2019 it's going to be full of surprises for his supporters.
Please fill in your e-mail so we can share with you our top stories!