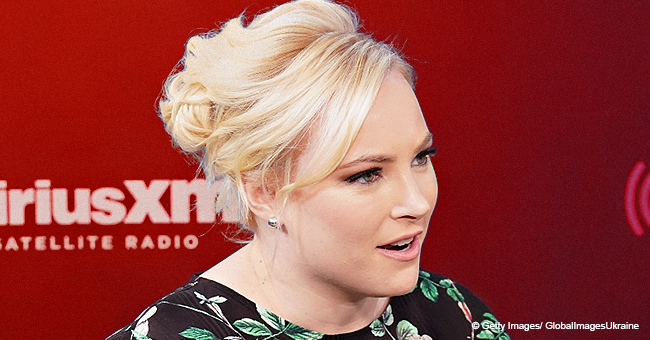 Meghan McCain Slams Anti-Vaxxers for Their 'Stupidity' That Puts Children's Lives in Danger

"The View" co-host, Meghan McCain slams anti-vaxxers and she expressed her opinions concerning the dangers of anti-vaccination.
The celebrity talk show host shows her absolute disapproval for the notion of anti-vaccination as she took to Twitter in a feat of anger.
McCain wrote, as she retweeted and commented on a post from CNN's Jake Tapper:
"Dear anti-vaxxers, your stupidity, and arrogance are putting the lives of children in danger! It is nothing short of abominable."
The retweeted post includes the story of a baby infected with measles after anti-vaxxers prevented the mother vaccinating her child. Picking a cue from McCain's retweet, tweeps took over the platform to express their opinions towards anti-vaccination. While some expressed their displeasures, some other tweeps disagreed with Meghan's point of view.
A woman wrote as she credited McCain for her opinion:
"Years ago, a sweet little girl I loved, suffered massive brain damage due to measles meningitis. She was a sparkler like you. I may not agree with you on a number of issues, but you speak for me on this issue."
An agitated mom wrote as she relayed her traumatic experience with the use of vaccines saying how the use of vaccine affected her child:
"Have you ever watched your child dying from a vaccine? I have… my son's heart stopped after vaccine. Mom can't see..mom can't hear.. mom...my baby was gone as they "v"d his legs to keep his (heart emoji) heart alive. All my kids watching! He was gone & came back! Don't shame me!!!"
According to a report, Google recently warned its staff of measles outbreak at its Silicon Valley headquarters. Meghan McCain is the daughter of late Senator John McCain, and she never falters in expressing her opinions even to the point of getting aggressive.
One time during the casting of the talk show, "The View," discussions revolved around the "born alive" bill opposed by the Democrats in the US Senate. Being a staunch conservative, Meghan was particularly verbal as she displayed utmost dislike for the overruling of the bill.
The bill was supposed to prevent the death of babies born due to failed abortions, and the Senate Democrats refused to let the bill pass into law. McCain was so agitated to the detriment of the other co-hosts who weren't able to air their views as Meghan continually decried the situation.
Meghan said, as her colleagues tried to agree:
If Democrats want to win an election, going forward, are you going to be the party of late-term abortion? The party of infanticide."
At a point, Joy Behar had to interrupt McCain so the other hosts could have a say as well. McCain could not be shut down as she continually groaned at not getting the opportunity to go verbal again.
Please fill in your e-mail so we can share with you our top stories!