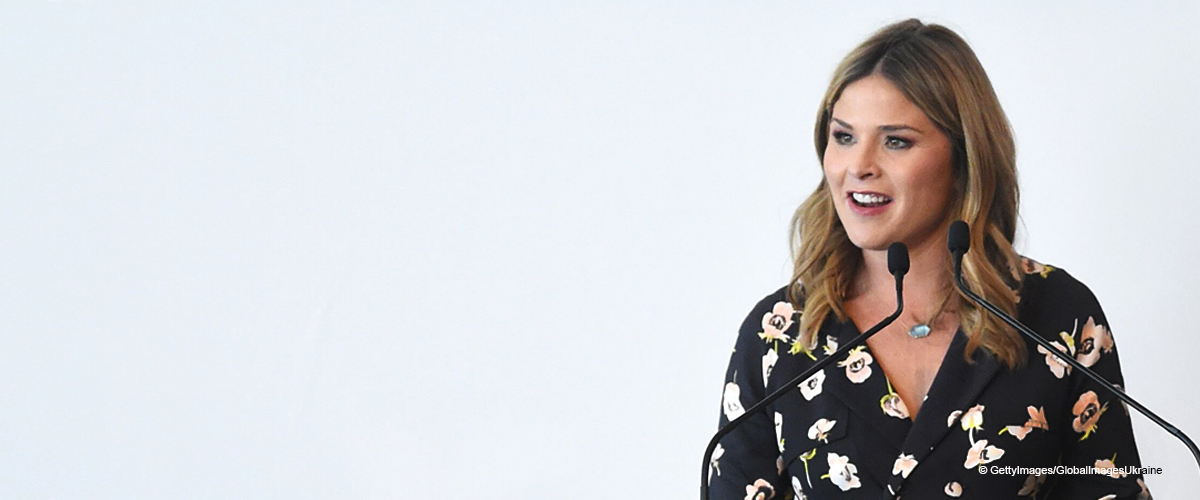 Jenna Bush Hager Revealed the Gender of Baby #3 on the 'Today' Show

Jenna Bush Hager is absolutely over the moon every since she found out that she is pregnant, but only recently has she revealed the gender of the baby.
During the most recent episode of the "Today Show," Hager shared that she first broke the news to her two daughters, 3-year-old Poppy Louise and 6-year-old Margaret "Mila" Laura.
According to the expecting mother, she decided to finally reveal the gender of the baby on air because she just "couldn't hold it one minute longer."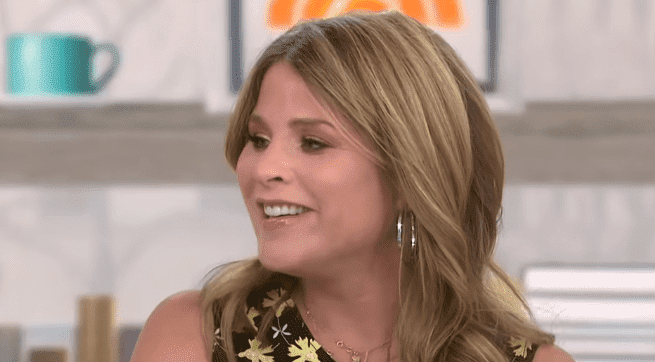 Jenna Bush Hager during a segment of the "Today Show" | Photo: "Today Show"
ASKED FOR THE FANS' OPINION
Prior to the revelation, a poll was created on the "Today Show" official Twitter account and a whopping 72 percent of people voted that Hager would have a boy.
It seem like the public's guest was right because when Hager opened a big box on set with the help of co-host Meredith Vieira, blue balloons flew out of it.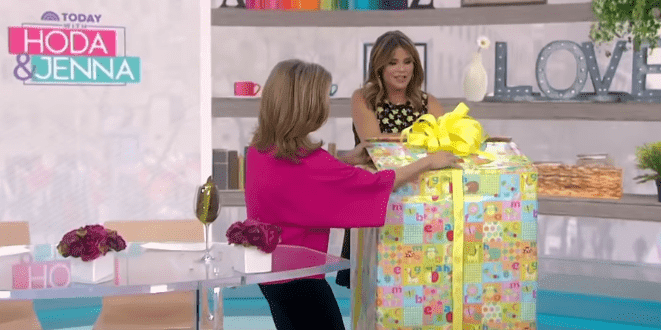 Meredith Vieira and Jenna Bush Hager opening the gender reveal box live | Photo: "Today Show"
As Vieira was clapping, blue confetti started raining upon the two hosts, who then shared a hug. But even though Hager will be having a boy, she confessed that all she wanted was a healthy baby.
She decided to finally reveal the gender of the baby on air because she just "couldn't hold it one minute longer."
A SWEET WAY TO LET HER CHILDREN KNOW
As aforementioned, Hager first shared the news with her daughters and proceeded to show a clip of the moment they realized they were going to have a brother.
In the video, the soon to be mother-of-three asked Poppy and Mila what they wanted most in the world. Mila first guessed a toy, but when Hager said "no," she changed her answer to "a baby."
The little girl was then handed a silver egg to open and inside was a piece of paper saying that they would soon welcome a baby brother into the family.
SHARING HER HAPPINESS WITH KOTB
After being told that their brother was in their mother's tummy, the two girls got visibly excited and Poppy even hugged Hager's belly while happily saying "baby, baby."
The "Today Show" personality announced her pregnancy to co-hosts Dylan Dreyer and Savannah Guthrie just a week after Hoda Kotb adopted 2-month-old Hope Catherine, her second daughter.
Please fill in your e-mail so we can share with you our top stories!