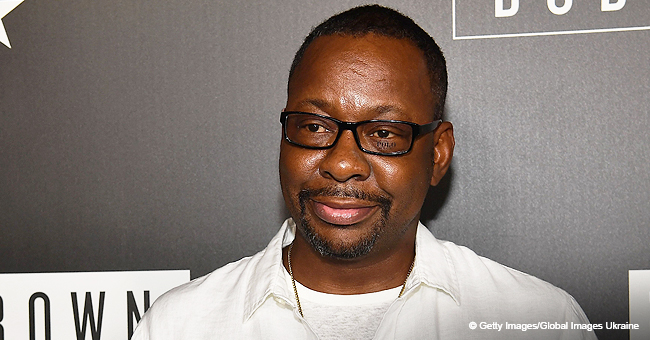 Bobby Brown Posed with 'Soon-To-Be Son-In-Law' in Photo with Wife and Daughter

Bobby Brown proudly displayed a family photo featuring his daughter and his "soon-to-be son-in-law." The group of four were all smiles in the sweet capture.
Bobby, 50, has had his hands full with the seven children he's fathered over the years. However, many are grown up now and have their own families.
LaPrincia Brown, Bobby's second daughter, was featured in the photo that looked to be taken in a large hallway. The photo is found below.
Wearing a red sweater and matching red cap, Bobby held onto his wife Alicia Etheridge. Next to them, LaPrincia rested on her longtime boyfriend Eddie Rae, who also wore a cap, this time black.
Bobby captioned the photo:
"Family time with my baby my wife and my soon to be son in law."
Of course, the fact that Ray is caucasian caught the attention of followers of Bobby as well as his daughter and her partner. For those who can't be bothered with or actively support interracial marriage, though, it's a non-issue.
Bobby's children from past loves
LaPrincia is Bobby's second child after his son Landon, born in 1986 whom he shares with Melika Williams. Kim Ward birthed LaPrincia in 1989 and Bobby Jr. in 1992.
In 1992, Bobby and the deceased legend Whitney Houston welcomed Bobbi Kristina Brown. Sadly, Bobbi Kristina committed suicide in 2015, three years after mother's death.
Bobby went onto have three children with his current wife. His last son, Cassius was born in 2009, his daughter Bodhi James Rein in 2015, and his youngest daughter Hendrix Estell Sheba in 2016.
Complicated relationships
Bobby's life has been filled controversy including with his past relationships. The mother of his first son, Payne, was in a 20-year marriage to Bobby's "Martin" co-star Carl Payne before moving on to Bobby.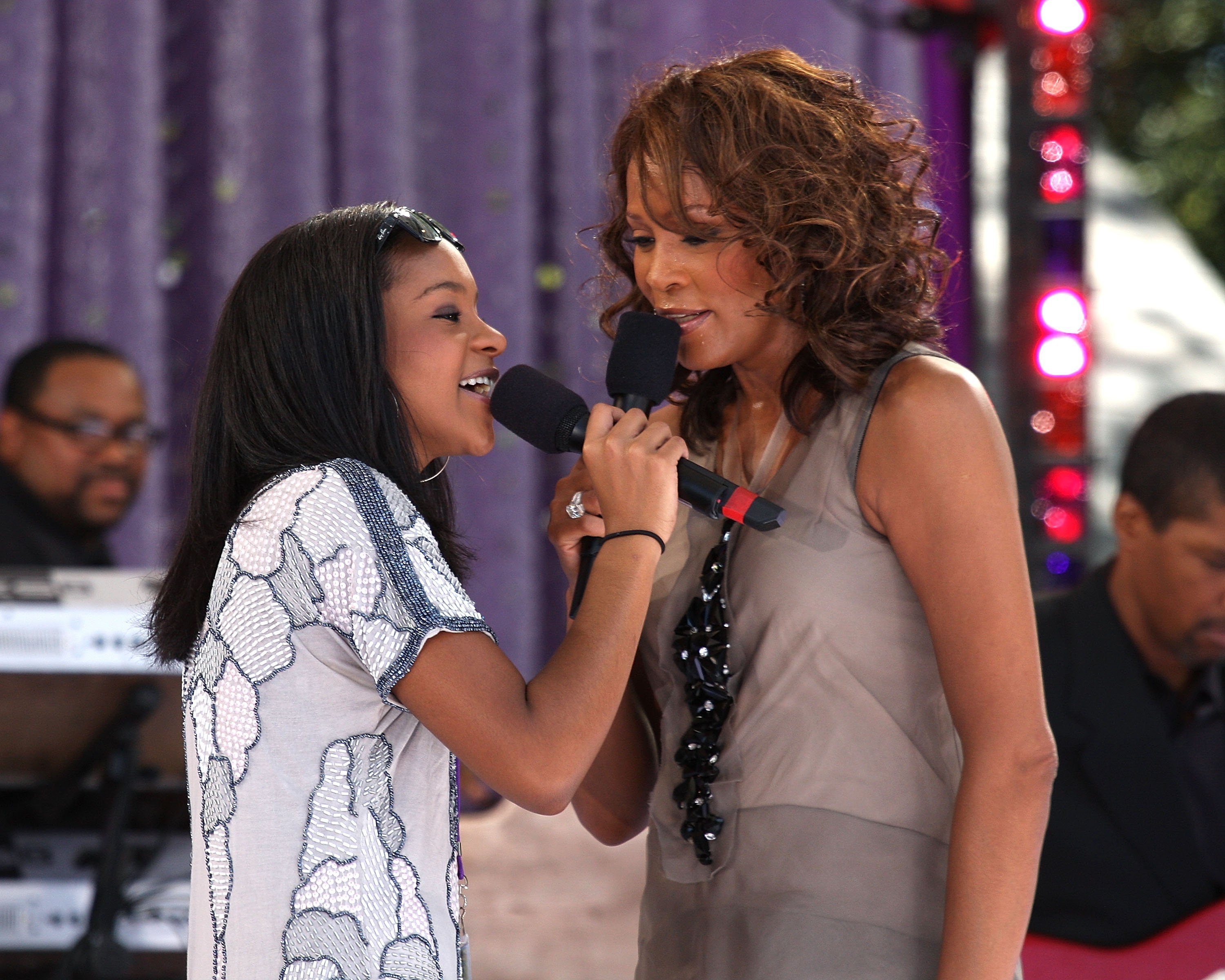 Whitney Houston and her daughter Bobbi Kristina Brown | Photo: Getty Images
Ward, the second woman Bobby had children with, was actually pregnant at the same time as the late Houston. However, the famous singer had a miscarriage and lost her first child with the actor.
Thereafter, Ward and Bobby experienced bitter court battles that required their two children (LaPrincia and Bobby Brown Jr.) to spend endless time in court so Ward would get child support money.
Bobbi Kristina's death
The problems turned into a larger family affair when Houston's daughter Bobbi Kristina died in 2015 and Bobby tried to pin it on her then-boyfriend, Nick Gordon. He ultimately failed in his attempts.
Currently, though, the Brown family is quiet for the most part. LaPrincia's boyfriend works on a podcast called "Shots With E and J" on which he's featured Bobby a few times now, so it seems they're still getting along.
New Edition celebrates Bobby's birthday
Bobby is also on good terms with the former band members of the group New Edition. They all came together to celebrate his 50th birthday back in February of 2019.
Childhood friends Michael Bivins, Ronnie DeVoe, and Ricky Bell joined Bobby and his wife on a luxury yacht for his big day. They made it into an all-white affair and based on the photos, it looks like they had a great time.
The group is reportedly preparing to create new music together under the new name, RDRM. We look forward to hearing what they have in store for us.
Please fill in your e-mail so we can share with you our top stories!