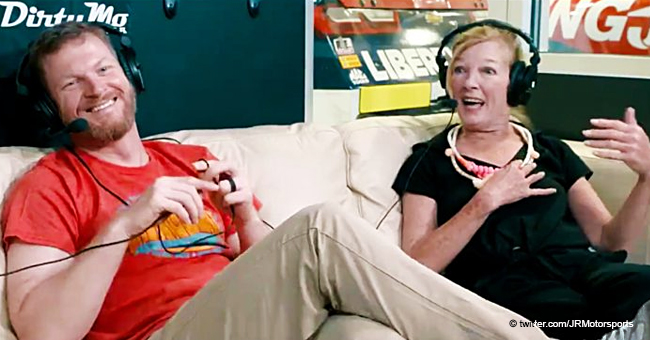 Dale Jr's Late Mother's Emotional Tribute Video Shows How Much She Was Loved
In the wake of Brenda Jackson's passing, her co-workers including her "work family" got together to honor her with a tear-jerking video. Brenda, who lost the battle with cancer, was 65 years old.
The emotional video shared by JR Motorsport is proof that Brenda was dearly loved by everyone close to her.
"Miss Brenda, we thank you for all memories and the laughter. The office won't be the same without you. Rest in peace," the emotional caption for the video read.
Brenda's son, Earnhardt Jr., took to Twitter to open up about her death.
"I'm glad her suffering has ended and she can be at peace. She would be in tears of happiness over the words of support and remembrance she's been shown today. Our family appreciates it as well. She will live in our hearts forever," he wrote.
The daughter of stock car builder Robert Gee, Brenda worked as an announcing specialist for JR Motorsports. The American professional stock car racing team is owned by Earnhardt Jr. Miller and Rick Hendrick.
In a statement released following Brenda's death, JR Motorsport shared how her "straightforward approach" injected a brand of humor in the team and became "a fabric as it grew into a full-time NASCAR racing operation in 2006." The team also mentioned how JR Motorsport became a championship-winning organization when she was a part of it.
Last year, Brenda opened up about her experience of working with her kids, saying she is a "lucky woman" to have the opportunity to interact with them every day.
"I've got two bright, beautiful kids that I am very proud of," she said.
Speaking of her daughter Kelly, Brenda shared how she expects people to conduct themselves as she does and that her standards are high. As for her son Dale Jr., she revealed how she is the proudest of the way he handles himself with honesty.
Apart from racing, Brenda had a penchant for fashion, cooking, home decoration, and gardening. She was also involved in multiple charities and organizations.
Please fill in your e-mail so we can share with you our top stories!