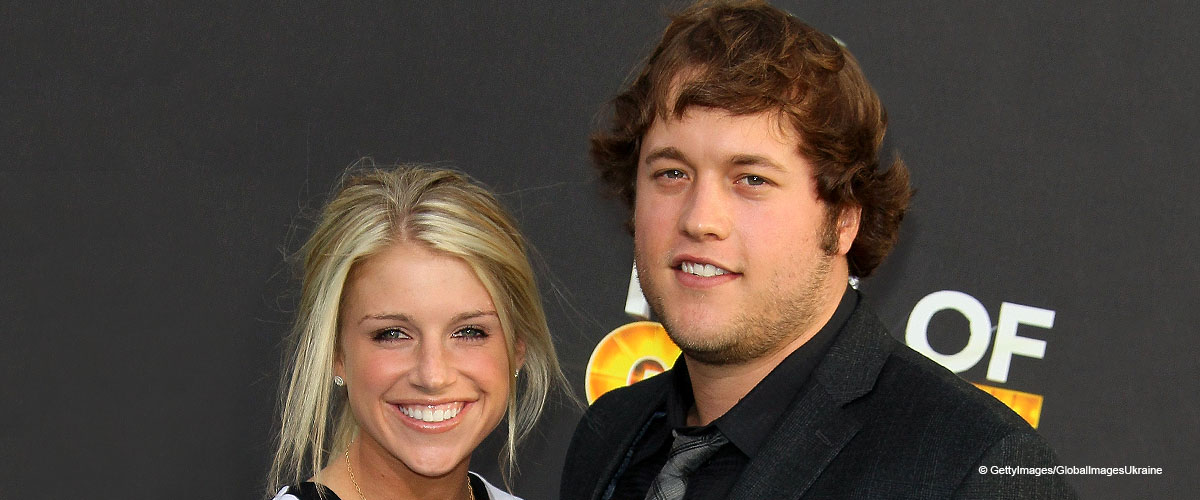 Matthew Stafford's Wife Back in Hospital after Brain Surgery

Instagram model Kelly Stafford shared on social media her frustration after she had to return to the hospital due to severe headaches only a week after undergoing brain surgery.
Kelly, who has been married to Detroit Lions quarterback Matthew Stafford since April 2015, had a brain tumor that was successfully removed through a 12-hour surgery that took place on April 17.
"The pain got so far ahead of me I couldn't keep anything down, including meds," she admitted.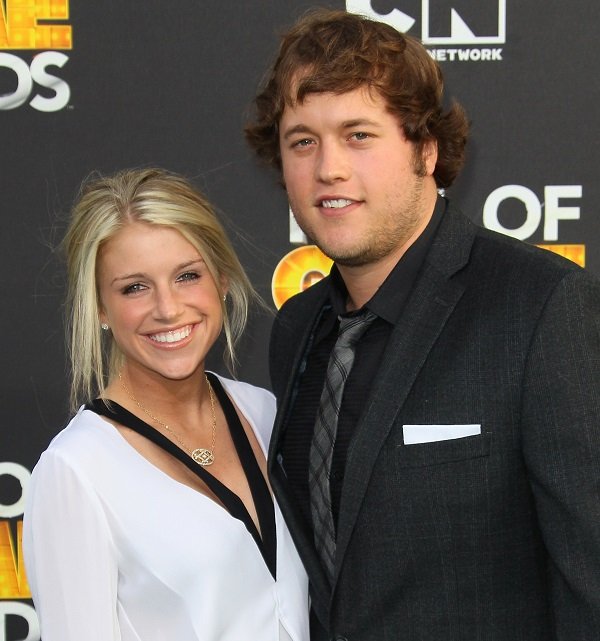 Matthew and Kelly Stafford at Barker Hangar on February 18, 2012 in Santa Monica, California | Source: Getty Images
THE SURGERY TOOK LONGER THAN EXPECTED
As she explained, the procedure lasted twice as long as expected as doctors found an abnormal vein. Four days after the surgery, she was sent home to rest. Unfortunately, her newest update makes clear that the pain was unbearable.
In the post, Kelly wrote that she thought she could "power through the pain and massive headaches" and that she could pull her strength from one of the strongest people she knows, her husband, Matthew. "I told myself the pain would succumb to me, I wouldn't succumb to it," added the Instagram model.
UNBEARABLE PAIN
However, she was wrong. "The pain got so far ahead of me I couldn't keep anything down, including meds. I ended up in the ER very early this morning, back on steroids and pain medication. At first, I felt like I had failed, like I couldn't handle it... but what I really failed at was listening to my own body," she added.
Finally, Kelly thanked her followers and pointed out that she wanted to give them an update on her health, adding that doctors would keep her in the hospital overnight to "monitor" her and that she would go back home the following day.
MISSING HER CHILDREN
Later, she uploaded a slideshow showing her next to her three children with another touching message admitting that she missed her family and complaining because her current health condition prevents her from being the mother she wants to be.
Kelly confessed that the scope of this surgery surprised her and asked people for advice:
"I thought this would be like every other surgery I had... no idea why the hell I thought that. You have a couple tough days and then you turn the corner. Mind over matter... Well this is mind over mind and honestly I'm terrible at this... so if you have any advice, please, please don't hesitate to share," [sic].
So far, it is not clear whether she is still in the hospital or back home.
Please fill in your e-mail so we can share with you our top stories!