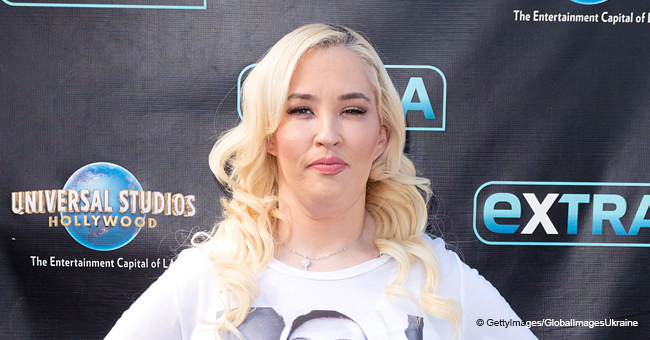 Mama June Updates Instagram for the First Time since Her Arrest
On Easter, June Shannon posted an update on social media for the first time since her and boyfriend, Geno Doak's arrest with a throwback video and a sweet message.
"Mama June: From Not To Hot" posted a clip from a time when she guest starred on "The Wendy Williams Show" to show off her easy and delicious spaghetti recipe, in celebration of Easter Sunday.
Alongside the clip, she wished everyone a "nice Easter" and asked if any of her fans remembered the episode.
In the clip, she reminded Wendy always to see if the spaghetti is sufficiently cooked before throwing it into the mixing bowl with the special sauce. To demonstrate, Mama June took a strand and threw it against the microwave much to the delight of the audience.
June quickly dipped her finger into the sauce to taste and offered some to Wendy, who gave the audience a wide-eyed look and said, "No thanks, I've got some" which prompted much laughter from the audience.
The clip reminded of happier days for June Shannon, who got arrested alongside her boyfriend of the last three years Geno Doak on March 13, two days before the premiere of the third season of her television show.
They got arrested at an Alabama gas station, and it got widely publicized. A spokesperson for the Macon County District Attorney's Office confirmed to PEOPLE that Geno got arrested and charged with third-degree domestic violence, possession of a controlled substance and possession of drug paraphernalia.
June got arrested for being in possession of both crack cocaine and a crack pipe.
Since their arrest, June kept her distance from social media, the press, and the media. Mama June's daughter, Lauryn "Pumpkin" stepped in to help with the show in her absence by doing interviews with Alana and updating fans during the start of its weekly episodes.
Lauryn also spoke out in support of her mother when she appeared in court on March 27. June told the Alabama court that Geno Doak is not a threat to her safety and asked that all charges against him be dropped.
She claimed to be legally blind and told the court that she requires his care, a statement which Lauryn confirmed to Fox News. Lauryn also stated that the charges of domestic violence against Doak are unfounded.
"Geno is not an abusive person, and he's never been. He is like a father figure to me and my sisters, and he treats my mother very well," 19-year-old Lauryn said. Of course, any relationship is going to have problems – me and my husband go through problems – so I get that aspect of things, but as far as domestic violence is concerned, no, never."
In June last year, Mama June got emotional on her "From Not To Hot" show ens she opened up about her feelings for Doak.
The show then took an unexpected turn when an unusual proposal provoked and equally unusual response.
Please fill in your e-mail so we can share with you our top stories!