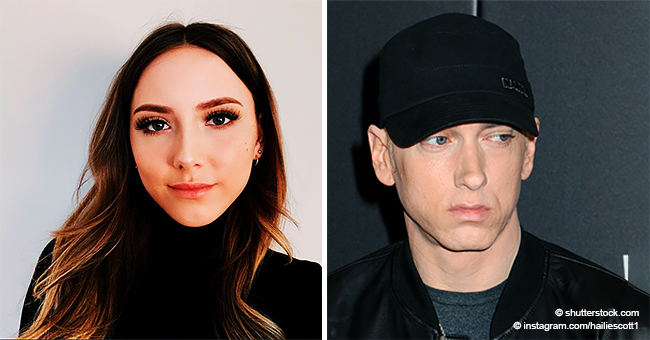 Eminem's Daughter Hailie Is All Grown up and Shows off Her Impressive Six-Pack
The name Hailie Jade Scott might not ring a bell for many people, but for fans of hip-hop legend Eminem, she is someone they have been hearing about for decades.
Hailie is Eminem's daughter and she has been mentioned in her father's rap songs ever since he started taking his first steps in the music business.
Now, Hailie is all grown-up and has a life of her own, and one of her greatest passions in life is fitness, which is why she is the owner of a great set of abs.
TREATING HER BODY LIKE A TEMPLE
Hailie enjoys sharing photos on her Instagram account and in one of those pics she can be seen wearing a black bikini while sitting on a couple of rocks.
The 23-year-old takes great care of her body and doesn't miss a chance to hit the gym, complementing her lifestyle with a healthy and balanced diet.
On her page, fans and followers can check out her collection of Instagram stories, where she shares several workout routines as well as walks with her beloved dog Lottie.
SHE WON'T FOLLOW IN HER FATHER'S FOOTSTEPS
Daughter to Kim Scott and Marshall Mathers, Eminem's real name, Hailie has previously admitted that she maintains a healthy and close relationship with her father and that he is very supportive of her.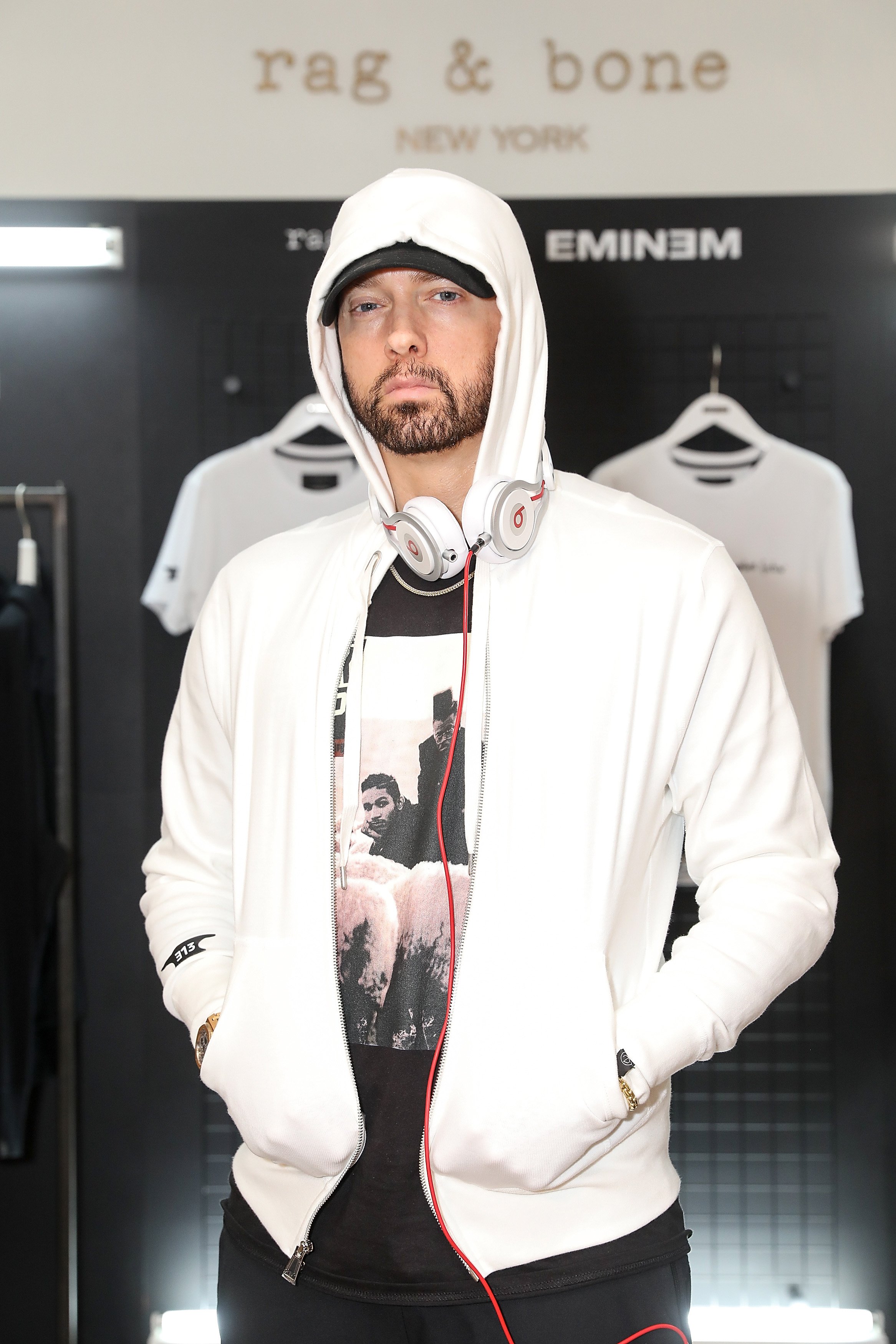 Eminem at the Rag & Bone X Eminem London Pop-Up Openin in London, England | Photo: Getty Images
Hailie is currently dating a man named Evan McClintock and lives in a modest four-bedroom house in Detroit, Michigan, just a few minutes away from her family's home.
During an interview with Daily Mail, the 23-year-old revealed that, unlike her father, she didn't have any interest in music. She is considering becoming a social media influencer for a living, despite having graduated from Michigan State University, where she studied Psychology.
THE "RAP GOD" IS IN LOVE?
But while Hailie doesn't know what the future holds, Eminem seems to have found a new love, or so did his fans believe.. Back in 2018, the 46-year-old jokingly admitted that he was dating fellow rapper Nicki Minaj.
Minaj was the first to come to public about their "relationship," taking to her Instagram page to share a video in which she mentions Eminem in one of her raps.
But, as it turns, the two performers were only pulling their fans' legs. During a concert in Boston, Eminem gave the female rapper a shout-out and asked the audience if they wanted him to date her. Following the positive response, Eminem admitted her that he would be interested.
Please fill in your e-mail so we can share with you our top stories!