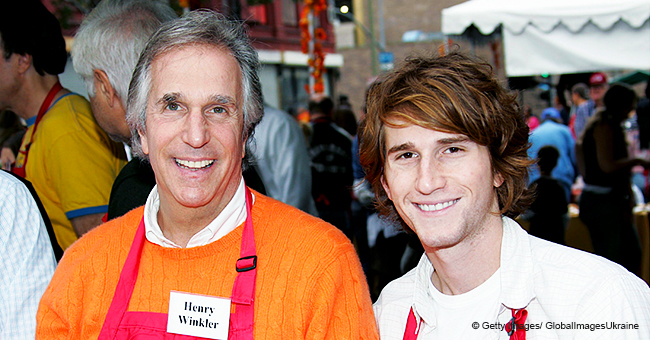 Henry Winkler's Son Is Not Just a Spitting Image of His Father but Also Follows in His Footsteps
The apple doesn't fall far from the tree, and we can see it in action looking at Henry Winkler's son, Max Winkler. Not only does Max have the looks and charms of his father, but he also loves the screen as much as his he does.
Henry, a renowned American actor, won his first Emmy Award 42 years after his first nomination. He was first nominated for his role in a popular sitcom "Happy Days" 42 years ago.
While he was celebrating his first Emmy, Henry experienced the multiplied joy of being reunited with his "Happy Days" co-star Ron Howard. Howard also made an effort in congratulating his friend.
"My friend's win is so deserved and great! Bravo," he exclaimed.
While so much was going on during the awards, another fascinating story developed elsewhere. "Life of Dad" was excited to announce the start of their new program; My Life of Dad where men who have had a prominent presence in their careers, philanthropy, and family roles are invited to be featured.
It's safe to say that they chose the best possible figure for their first interview.
When asked about his proudest moment as a father the actor took no time to think and answered, "That my children have become wonderful citizens in the world" and he wasn't wrong.
His son Max has taken to the screens with direction and production roles in famous shows such as 'New Girl', and 'It's not you, It's me'. Henry's daughter Zoe Emily Winkler is not far behind as she fulfilled her lifelong ambition by becoming a nursery school teacher.
The actor mentioned that the way of finding a balance between his career and his family. "Two words – 'will' and 'tenacity'. And the third word, which I think is the most important word for any parent: 'listening'."
Although the actor has had a prominent career and his children are following along and becoming examples of hard work, the secret to having a successful marriage is also a major factor towards their success.
Please fill in your e-mail so we can share with you our top stories!