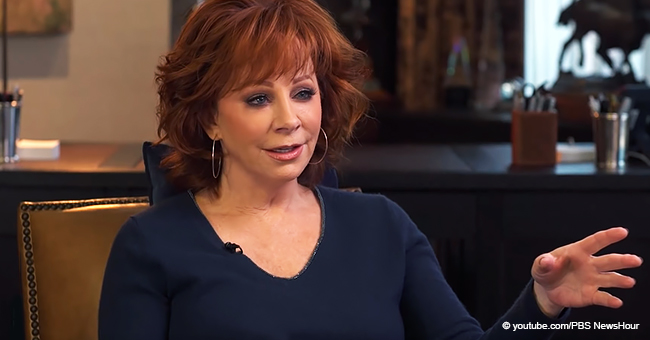 Reba McEntire Talks about 'Bro Country Trend', Reveals She Wants a Return to 'Real Strong Country'
Country queen Reba McEntire is back with her new album "Stronger Than The Truth" which was released on April 5. According to the singer, the record is a return to her roots.
In an interview, Reba opened up about the "bro country" trend that ruled radio several years ago, saying she wants to make a return to "real strong country."
"It's the bro trend. You know, 'Hey bro, let's go down to the river and catch some fish,'" she said. "And everybody's 'good ol' boys' and that's the 'bro music.' It's kind of going away from that a little bit."
The country star continued to express her longing to return to the "real strong country", and her yearning is pretty evident in her words.
"I would really like it to get back to the real strong country. The country of Merle Haggard, Conway Twitty, Ronnie Milsap, Mel Tillis. I miss that kind of country."
Speaking of women artists, Reba talked about how this year's Academy of Country Music Awards lacked women nomination for "Entertainer of the Year."
"It didn't surprise me, but when anything like that happens I just know, us gals, we gotta work harder," she opined. "We gotta support each other. We gotta get in there next year. It's gotta change."
Her new album features songs that touch her heart and the singer hopes it will touch the heart of those who listen to it as well.
"I grew up on an 8,000-acre family ranch singing at dance halls, honky-tonks, and rodeos with my brother and sister. I haven't gotten to do that in a while, so I'm thrilled to pieces."
With one of the most illustrious careers in country music, Reba has sold over 60 million albums with 32 No. 1 singles.
The gorgeous singer celebrated her 64th birthday on March 28 with beau, Anthony Lasuzzo, whose birthday is a day before her own. The couple, who met in 2017, are enjoying each other's company.
Anthony and Barbara were introduced to one another by their friends Kix and Barbara during a vacation at Jackson Hole.
Kix, who is a photographer at Jackson Hole, asked her out on a date to Jackson Hole. Back then, it has been two years since the country icon split from her husband of 26 years, Narvel Blackstock.
Please fill in your e-mail so we can share with you our top stories!