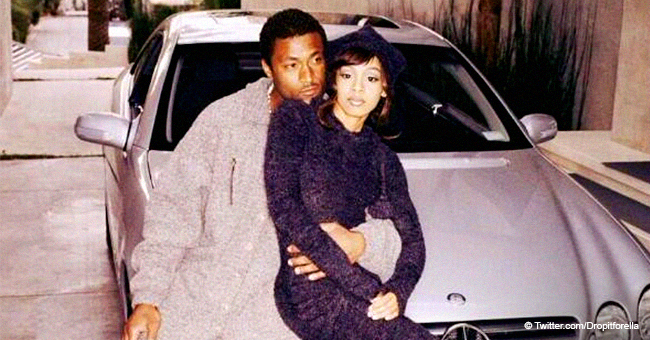 Did You Know? 'TLC's Left Eye Once Burned down Fiancé's Million-Dollar Home after Heated Argument
In a time where the internet was not a thing yet, little was heard about Lisa "Left Eye" Lopes' angry rage back in 1994. After a heated argument with her boyfriend, Lisa of TLC set her beau's house on fire.
During the peak of TLC's success in 1993 after the successful release of their debut album "Ooooooohhh... On the TLC Tip," Lopes met Atlanta Falcons star player Andre Rison. The pair began publicly dating, but soon after, they got into a huge argument and Rison was arrested in a parking lot for allegedly physically abusing her and shooting a handgun in the air in an attempt to scare people from trying to intervene.
In June 1994, Rison went out clubbing with his friends, and Left Eye did the same. She returned home before Rison, and he got there at 5 AM. He was greeted by a frustrated Lopes, who was allegedly angry for buying a lot of new sneakers without getting her any. The fight occured in front of his million-dollar mansion.
Rison explained what happened in an interview with People magazine, saying:
"I knew she'd been drinking some. But I didn't know what was upsetting her. I started taking blows to the face. Finally, I grabbed her and asked her what was wrong. But she kept coming at me."
Claiming he was defending himself, Rison allegedly slapped her to calm her down. However, it didn't work. The couple then moved inside the house, where the athlete picked up the TLC star and slammed her onto the bed and sat on her to try and tame her. When that didn't work, he left the house.
Watching the fire burn
It was then that Lopes allegedly set a pair of sneakers on fire in the bathtub, then went outside and brought a vacuum cleaner pipe to the windshields of her ex-beau's luxury cars. Not long after, the entire mansion was in flames, and Rison's brother Reggie reported seeing the TLC star watching the fire spread.
The next day, Lopes turned herself into the Atlanta police, and she was charged with felony arson. She was out of jail soon after when she paid a $75,000 bail. Five days later, her lawyer announced that she voluntarily entered rehab.
A Sudden Death
A couple of years after her stint in rehab, Lisa Lopes had an abrupt and sudden death. On April 25, 2002, she was caught in a traffic collision that lead to her death in Honduras, much to the shock and sadness of her family, friends, and supporters.
Even seventeen years after her death, people still continue to mourn her, commemorating her death anniversary through tribute posts on social media.
While she has long passed, people remember her up until today for being part of one of the most iconic girl groups of the '90s.
Please fill in your e-mail so we can share with you our top stories!