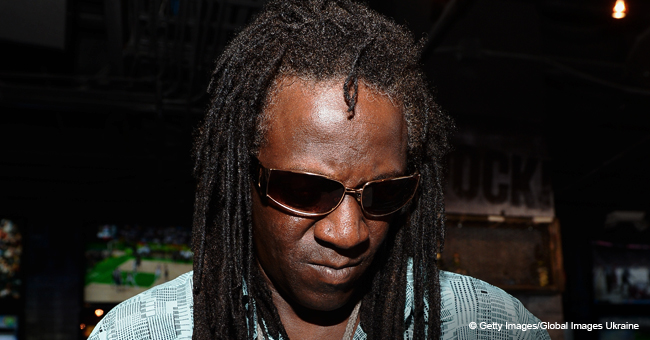 Flavor Flav's Mom Passed Away Suddenly on a New Year's Eve but Her Impact on the Rapper Was Immense

Flavor Flav had the most heartbreaking new year's eve in 2014 when he was told that his mother, Anna Drayton, had passed away. The rapper confirmed the news on social media, paying tribute to the good life his mom has lived.
For someone who's been through a lot, Flavor Flav suffered another heartbreak when he lost his mother during new year's eve. The rapper made it clear that his mother meant a whole lot to him, sharing it in numerous interviews.
Upon hearing the news of his mom's death, his fans made sure to show their love through sending messages of condolences.
Flav's misdemeanors
At the time, Flavor Flav was arrested in Long Island for driving with 16 suspensions on his license. He was released so that he could attend his mother's funeral, and during that time was able to update his social media about what happened.
Aside from his arrest for "Felony Aggravated Unlicensed Operation," the rapper was caught driving 79 in a 55-miles-per-hour zone and was found with a small amount of marijuana. For that, he had a separate court hearing.
This isn't the first time he's been arrested, as he has been arrested multiple times for driving ofenses. Police in Las Vegas previously arrested the rapper in 2011 for catching him driving without proof of insurance, two counts of driving without a license, and a parking violation.
He also spent nine weeks in New York City's Rikers Island jail for driving with a suspended license, being tardy to meetings with a probation officer, and a number of parking tickets. That arrest caused Flavor Flav to miss appearances with his group Public Enemy, who carried on without him.
After that, in 2012, he was arrested yet again for assault with a deadly weapon, and charges of misdemeanor domestic violence. He allegedly used these to assault his fiancee, and threatening a teenager with the knife.
A New Beginning
All of Flav's misdemeanors occurred before his mom's death, and now that she's gone, he's made sure to try and live a better life. After all, the impact his mom had on him is something that he always recalls, and always uses as inspiration in his everyday life.
Please fill in your e-mail so we can share with you our top stories!