Remember Rock 'n' Roll Pioneer Antoine 'Fats' Domino? He & Wife Rosemary Had 8 Children Together
Antonie "Fats" Domino was one of the pioneers of rock and roll music back in the '50s and '60s. He was married for 60 years and fathered eight children with his wife, Rosemary Hall. Curiously, all of the children's names start with "A."
Antoine Dominique Domino Jr. better known as Fats Domino had a successful career of over seven decades in the music industry.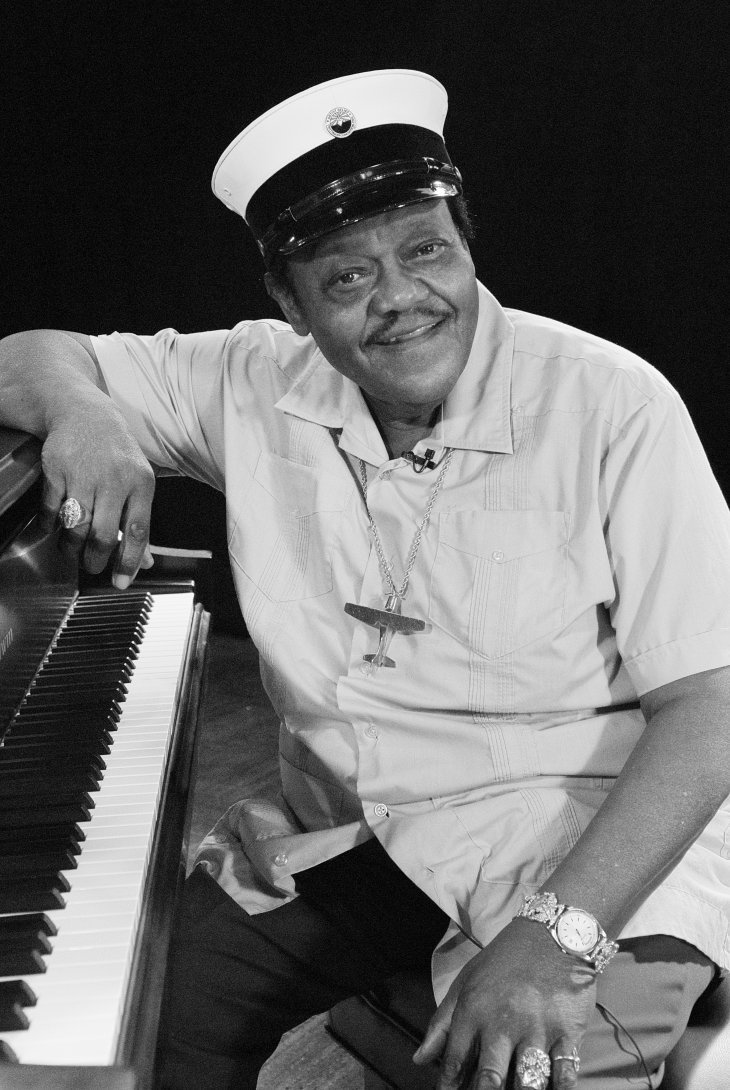 His unique style on the piano and as vocalist made him one of the most significant contributors to the rock & roll genre at the time. However, he's always overlooked by the public.
Even Elvis Presley, who was dubbed as "the king" once admitted that Domino was "the real king of rock and roll."
"A lot of people seem to think I started this business," Presley told Jet magazine in 1957. "But rock 'n' roll was here a long time before I came along. Nobody can sing that music like colored people. Let's face it: I can't sing it as Fats Domino can. I know that."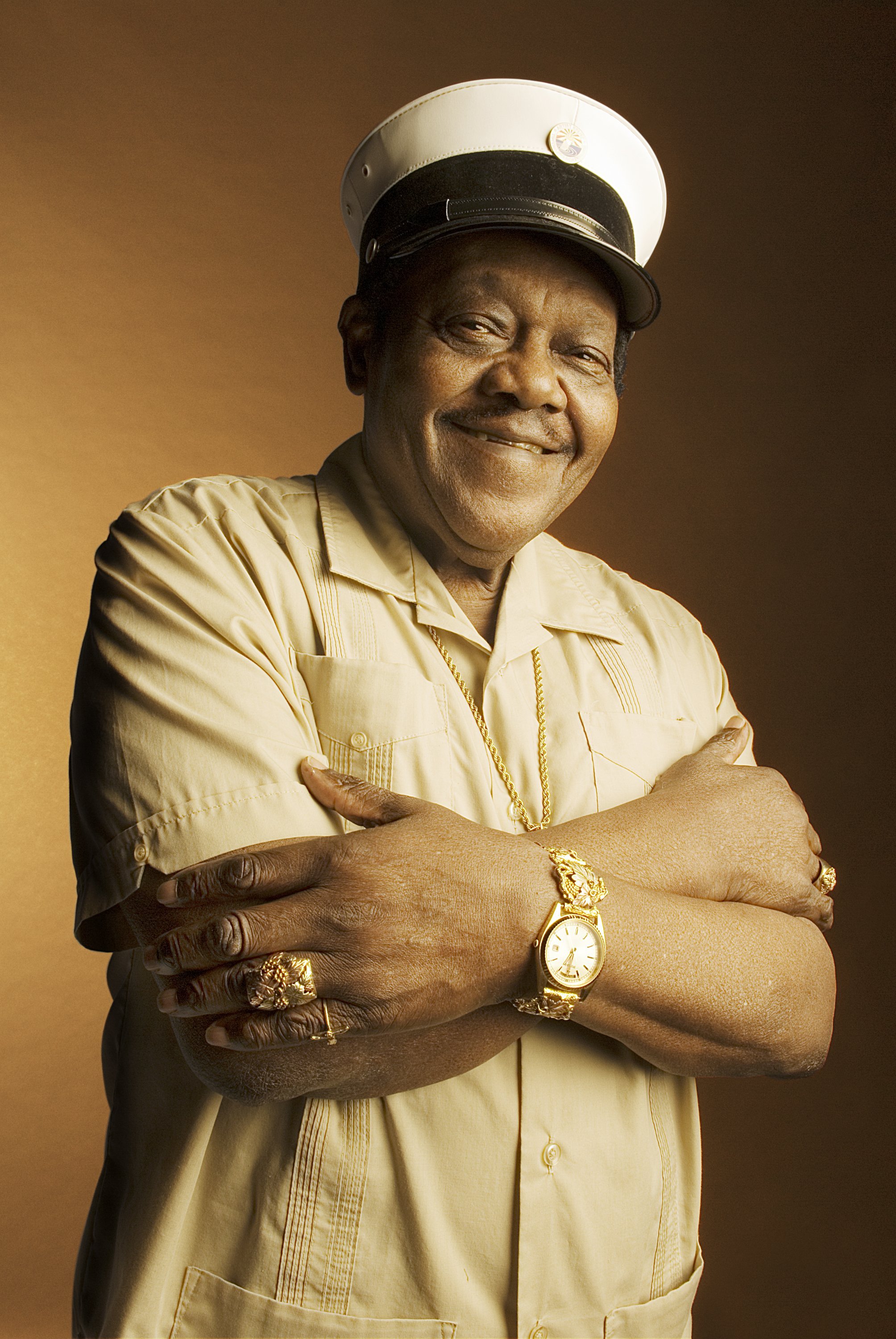 Even though Domino spend most of his career touring around the country, he managed to keep a long-lasting relationship with his wife, Rosemary Hall, whom he married in 1947, one year before his career took off.
They had eight children together, all whose names start with the letter "A": Antonio, Adonica, Antoinette, Andre, Andrea, Anola, Anatole and Antoine III.
Today we honored the family of the late and great Antoine "Fats" Domino on the Senate floor. What a great humanitarian, song writer and recording artist. Thank you Sir! #lalege #fatsdominoe pic.twitter.com/Bk0kZh0cZw

— Senator Troy Carter (@troyc4Congress) June 4, 2018
In 2005, when hurricane Katrina stroke New Orleans, Fats, and his family refused to evacuate and instead stayed at home, partly because Rosemary was in poor health. After a few days, people had assumed the singer had died, and his house was vandalized with a graffiti that read "RIP Fats. You will be missed."
When Fats' manager said, he hadn't heard from the family since the hurricane hit, prompting a United States Coast Guard helicopter to check on the house. Luckily, Fats and his family were rescued in good health, and they were taken to a shelter in Baton Rouge.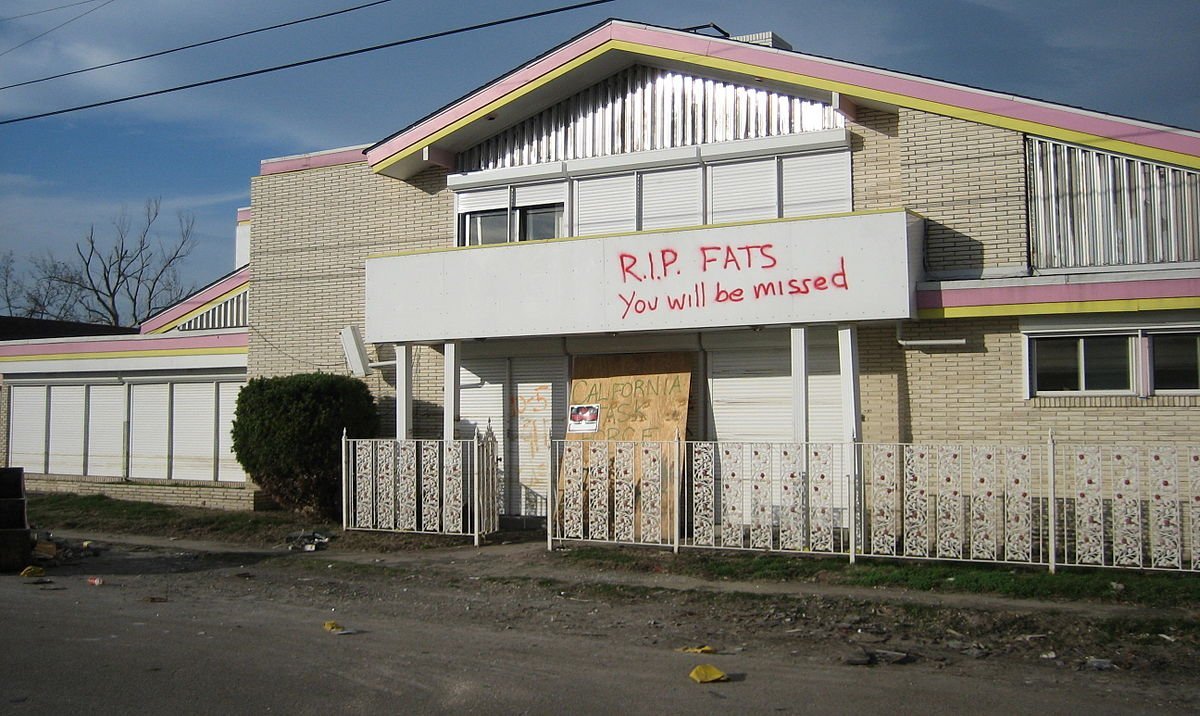 There, JaMarcus Russell, the starting quarterback of the Louisiana State University football team, and Domino's granddaughter boyfriend picked the family up and took them to live with him for a few days.
Fats and Rosemary were together until her death in 2008. 
The singer, who was inducted in the Grammy Hall of Fame and received a National Medal of Arts from President Bill Clinton, died peacefully and surrounded by his loved ones in October 2017.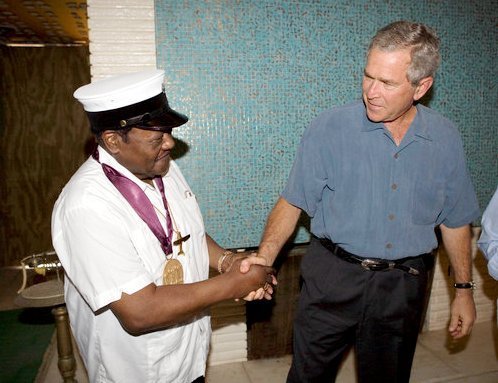 "We are all touched by the outpouring of love and tribute for our father. He passed away peacefully at home surrounded by those he loved and those who loved him," his family said in a statement at the time. "His music reached across all boundaries and carried him to all corners of the world."