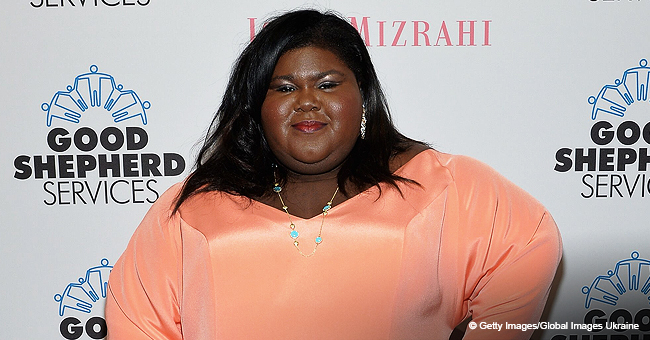 Gabby Sidibe Flaunts Weight Loss in Recent Photo
After years of being body shamed and struggles with health (all due to her weight), Sidibe finally shares pictures of her new look, and she looks absolutely gorgeous!
It's been a long journey, one that the "Empire" actress was willing to take, and the result glaringly shows all the hard work she's put into it.
HER WEIGHT LOSS JOURNEY
Gabourey is popularly known for her role as Porsha on the hit TV series, "Empire." Upon coming to the show, the actress had lots of backlashes from troll's who were insensitive about her size with some going as far as body shaming her.
In 2016, Gabourey finally took the first step to getting to a better place with her health after she and her older brother were both diagnosed with Type 2 diabetes.
"I just didn't want to worry. I truly didn't want to worry about all the effects that go along with diabetes. I genuinely (would) worry all the time about losing my toes," she told "People."
The "Precious" actress underwent a bariatric surgery which helped her lose a significant amount of weight. Sidibe followed this up with a weekly meal trick which has since helped her tremendously.
But she didn't stop there; Gabby also began working out with a personal trainer, swimming and riding on a tricycle around the set of "Empire." In her 2017 book, "This Is Just My Face: Try Not To Stare," Sidibe revealed that she indulged in the idea to take all these measures because,
"It has taken me years to realise that what I was born with is all beautiful. I did not get this surgery to be beautiful. I did it so I can walk around comfortably in heels. I want to do a cartwheel. I want not to be in pain every time I walk up a flight of stairs."
FLAUNTING HER NEW FIGURE ON INSTAGRAM
For a while now, the actress has included her fans in her journey through her Instagram page. Gabourey shared stories about her diet and also beautiful images featuring her current looks which are stunning by the way.
Recently, in a bid to show off her new figure, the 35-year-old posted an image of herself in a mickey mouse sweatshirt and tight black pants. It is not certain how many pounds she has now lost so far, but it is glaringly a whole lot.
LIFE AFTER SURGERY
During an interview session with "People," Gabourey confessed that although she is grateful for taking the step, it's not been very easy.
"I still obsess about eating, and I obsess about weight, and I obsess about my body just as much as I did before. I just trust more. Even though I obsess about everything, and I'm scared, and I'm nervous I'm talking about it — it terrifies me."
According to what she told "People," Sidibe makes sure she sets goals, and when one is completed, she sets a new one all over again. It seems like the aims are panning out because the actress looks healthier every time.
Please fill in your e-mail so we can share with you our top stories!