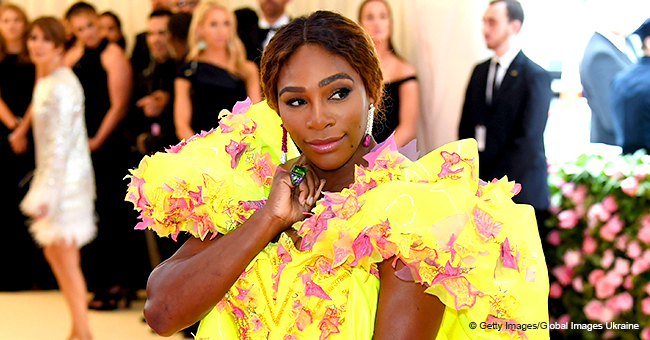 Serena Williams Rocks Versace Gown and Nike Sneakers at 2019 Met Gala
Serena Williams showed up in this year's MET Gala sporting a yellow Versace gown and a pair of Nike sneakers that cost $799.
Serena Williams proves yet again that she is not just a sight to see on the tennis court, and that she is actually a real-life goddess who can pull off absolutely anything.
The 2019 MET Gala
This year's MET Gala theme is "Camp," or a celebration of everything flamboyant, exaggerated, and over-the-top. Of course, there's no other designer that Serena Williams trusts to do the job rather than Versace.
For the star-studded event, she donned a gorgeous yellowAtelier Versace gown. Of course, the multi-award-winning tennis player never forgets her roots, always being the sporty-yet-girly type of woman that she is. In fact, she paired the luxury designer gown with green Nike x Offset White Air Force One sneakers, which are not as affordable as people think.
Serena's Sneaker Habit
The MET Gala is not the first formal event that Williams has worn sneakers to, as she's done it a couple of times. In fact, she even wore sneakers to her own wedding, and to Meghan Markle and Prince Harry's Royal Wedding.
Also dressed in Versace, which is a clear favorite of the athlete, Serena attended the ceremony at St. George's Chapel wearing on Saturday morning. By the time it was the Royal reception, she slipped into a Valentino gown and paired this with a pair of sneakers.
Of course, her fans supported her in her decision to do so, as walking in heels for a long time could be extremely painful.
Serena Williams always stuns at the red carpet, and she always chooses to do so while being comfortable. After all, there's no way you could enjoy an epic party if you're in pain about something that could have been prevented in the first place.
Please fill in your e-mail so we can share with you our top stories!