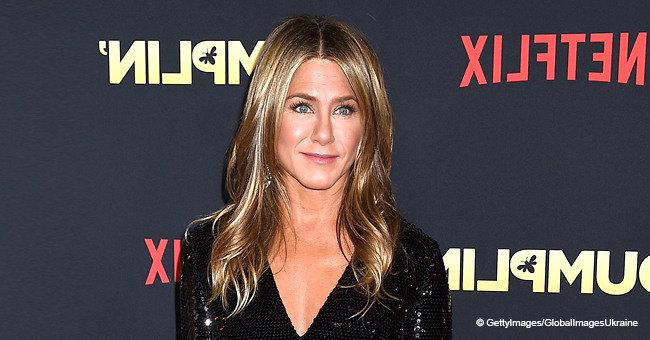 Jennifer Aniston Wears Nothing but Short Shorts in Racy Photos

Jennifer Aniston looked age-defying in new racy photos for a "Harper Bazaar" shoot, and she dished on her love life and therapy.
It's a famous saying that age is just a number, and Hollywood sweetheart, Jennifer Aniston, has proven it to be true. The actress who played "Rachel Green" in the '90s hit sitcom "Friends," in her recent photo shoot with "Harper Bazaar" for their June issue showed that she is not shy to show off her body.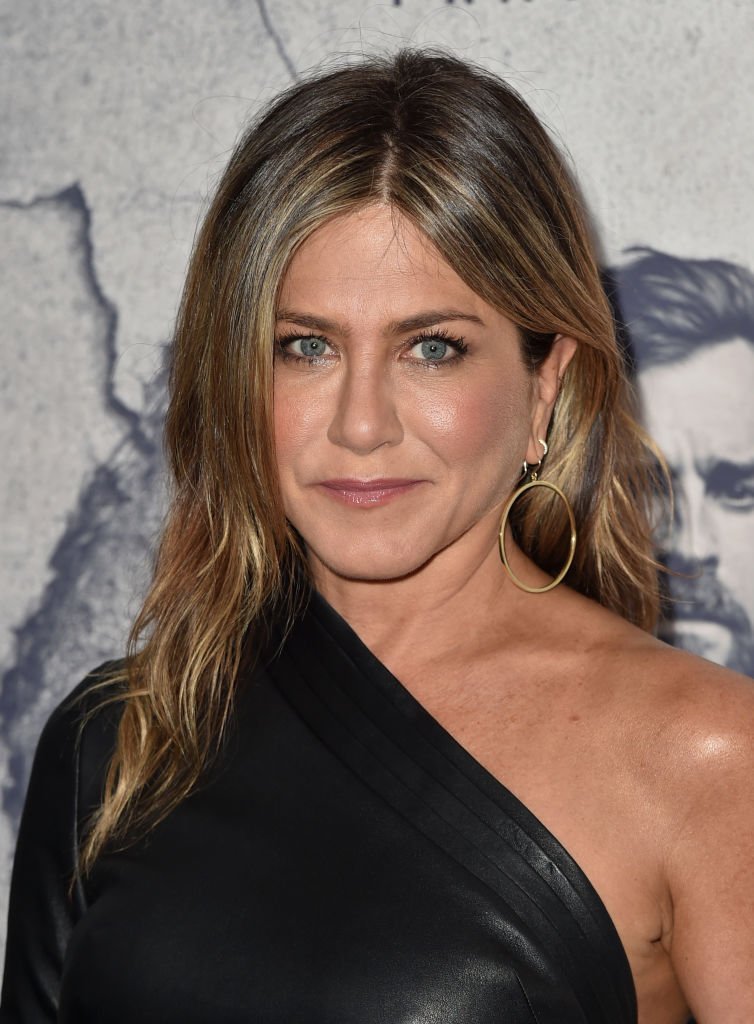 Jennifer Aniston attends the premiere of HBO's "The Leftovers" Season 3 at Avalon Hollywood | Photo: Alberto E. Rodriguez/Getty Images
In an Instagram post by the magazine, the actress who turned fifty in February went topless, covering what she called her "Breasticles" with her right hand, while the left went up to her hair to give the pose a sultry look.
The only clothing the 50-year-old had on were black skin-tight shorts, tights, and heels of the same color. The magazine took a quote from Aniston's interview with actress and comedian, Tig Notaro, to use as the caption for the photo.
The quote read:
"Our bodies are beautiful, and I think celebrating and being comfortable in them no matter the age is important. There should not be any shame or discomfort."
Aniston in the interview also spoke on her non-existent love life. The "Just Go With It" actress, told Notaro that she is not on any dating site because she is very busy with work and it is not a priority for her.
When asked if her experiences in the love department have put her off relationships, the Emmy award-winning actress said that romance would present itself at the right time, but she does not have to go looking for it.
Aniston added that if love comes knocking, she will welcome it, as she has not written it off, despite her past. She said:
"It will never get to a point where I harden up and create a shell or a wall of 'No more, that's it, I'm closed.'"
The "Wanderlust" actress also revealed that she goes to therapy often to get things off her chest and her advice to young people is to start seeing a therapist on time, and not be too bothered of what people think of them.
When it comes to unloading to a shrink, Aniston knows what she's saying. The actress has had a lot of relationships and two marriages that didn't work out, so it's understandable that she'll need an avenue to let out her feelings.
The actress was once married to Brad Pitt, but he left her in 2005 for Angelina Jolie. After the failed marriage, the actress dated other celebrities, including John Mayer and Gerard Butler.
In 2015, she got married for the second time to Justin Theroux, but after three years, they separated, and since then, she has not dated anyone.
Aniston stays in shape by working out four to five times a week, and her message to her younger self is: "Wait till you are fifty; it's going to be amazing."
Please fill in your e-mail so we can share with you our top stories!