Melania Trump Recycles a Stunning Previously Worn Dress for the Medal of Freedom Event
The First Lady of the United States is quite known for her incredible fashion sense but, this time, she opted to bring back a white gown that she wore in 2018.
On Monday, May 6, 2019, Melania Trump was spotted in the Rose Garden, at the White House, wearing an ensemble created by famous designer Elie Saab.
It has been reported that Melania wore the $7,450 dress, featuring floral detailing and sheer fabric, to attend the ceremony where Tiger Woods was awarded the Medal of Freedom.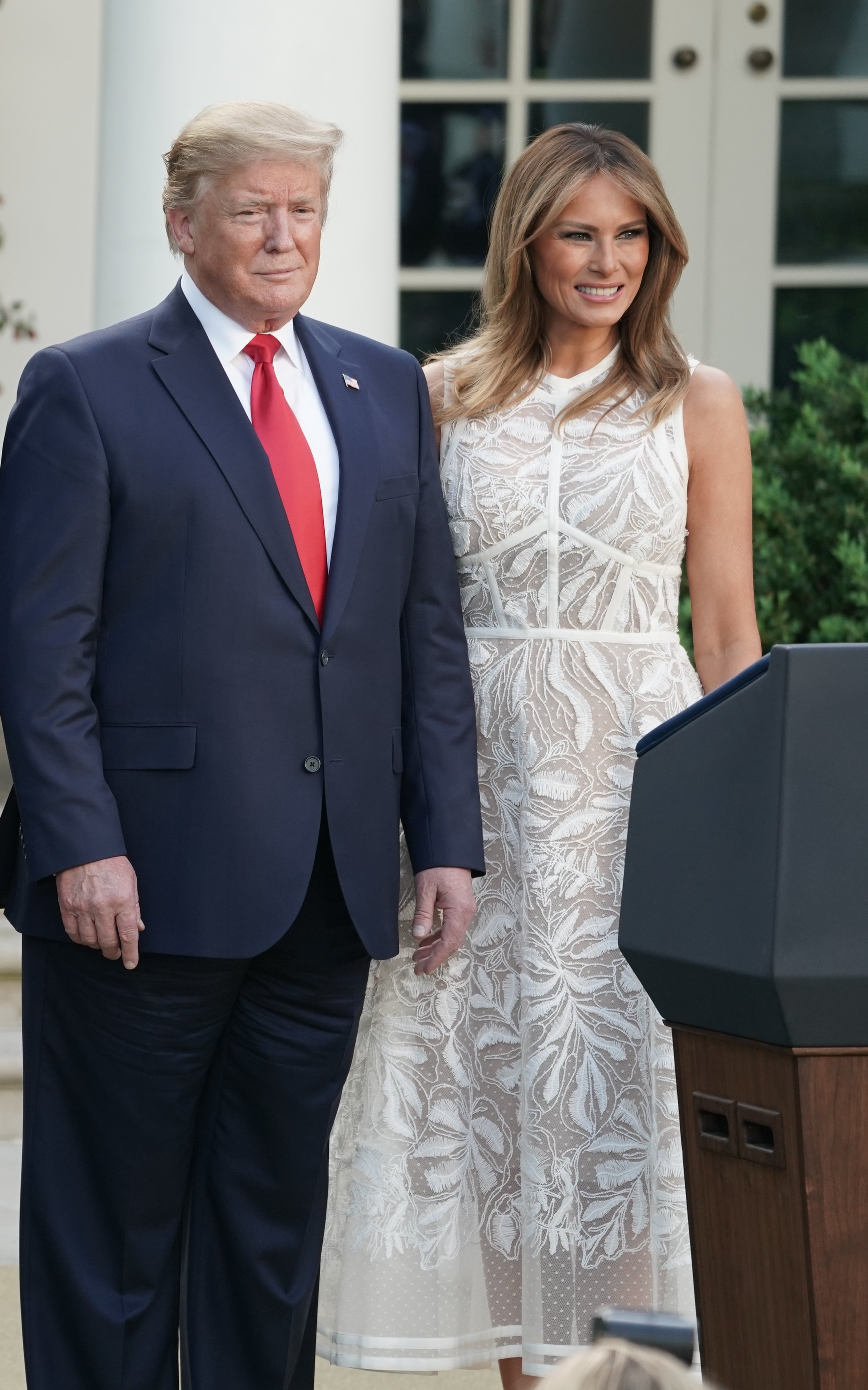 DRESSED TO IMPRESS
It is very unusual to see the First Lady repeating an outfit, especially one that is no longer available for purchase online. Still, Melania looked absolutely fantastic while greeting Woods and his family.
The 43-year-old golfer recently won the fifth Masters of his career at Augusta National, a victory achieved after what is considered to be "one of the most incredible comebacks that golf, or any sport, has ever seen."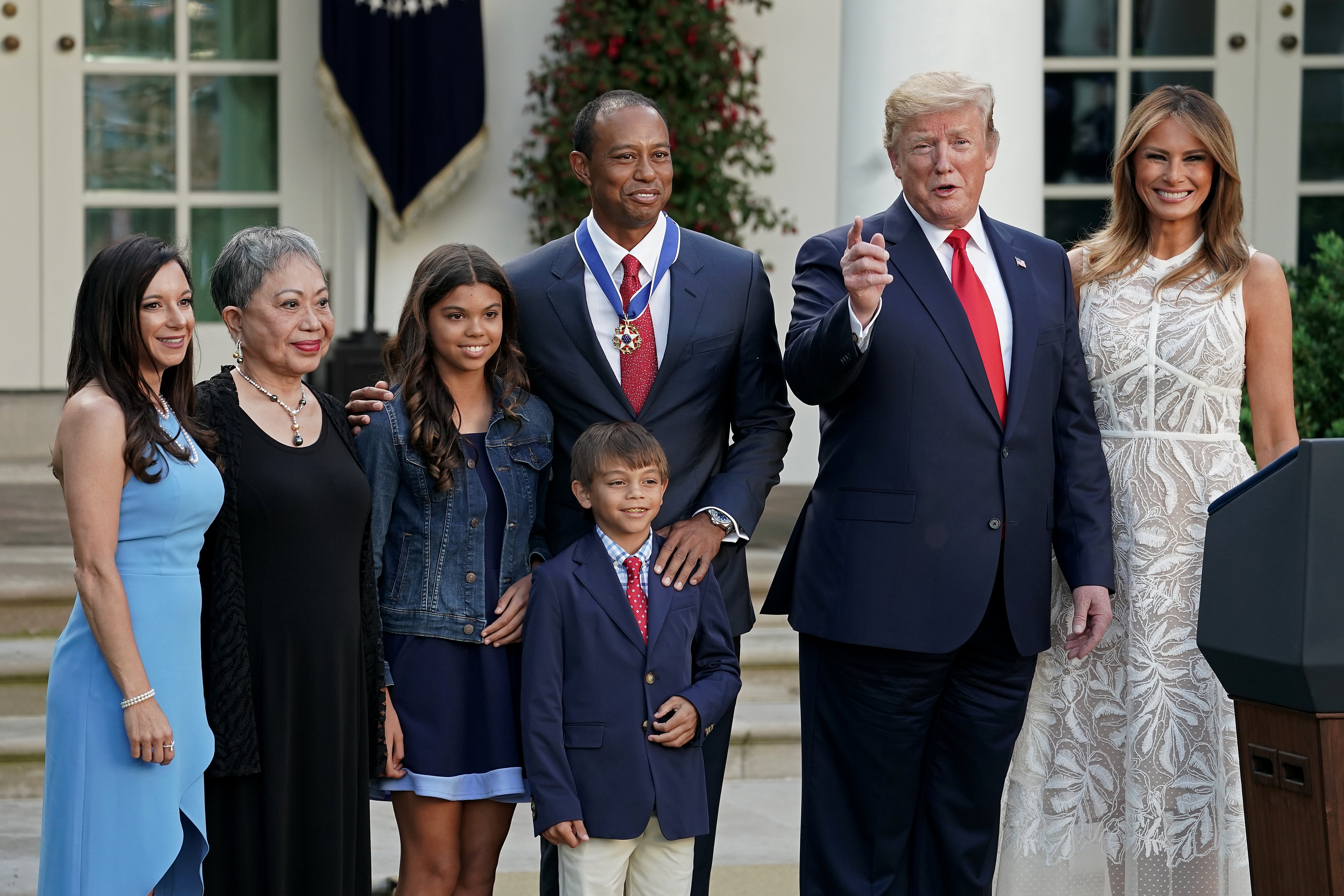 A DAY TO REMEMBER
Those were the words used by Donald Trump to describe Woods' achievement, adding that the American people were inspired by everything he managed to become and conquer.
During his speech, the President talked about Woods' incredible career, as well as the numerous medical adversities that he had to face before getting back on the green.
LIVE NOW: President Trump Presents the Presidential Medal of Freedom to Tiger Woods https://t.co/tqZdiXay5T

— The White House 45 Archived (@WhiteHouse45) May 6, 2019
It was a very special day for the golfer, who became the very first active athlete in the world to be awarded the Medal of Freedom, the country's highest civilian honor.
Hosting the ceremony seemed to have been enough for one day for the First Couple who missed the 2019 Met Gala, the annual benefit that they usually attend.
HAPPY BIRTHDAY TO BE BEST
But while Melania didn't shine at the Met Gala, she managed to do it during the one-year birthday celebration of her "Be Best "campaign, which was held in the Garden Rose at White House.
There, the First Lady took the stage wearing a beautiful denim midi-dress by Emilia Wickstead and a pair of Christian Louboutin sky-high nude stilettos.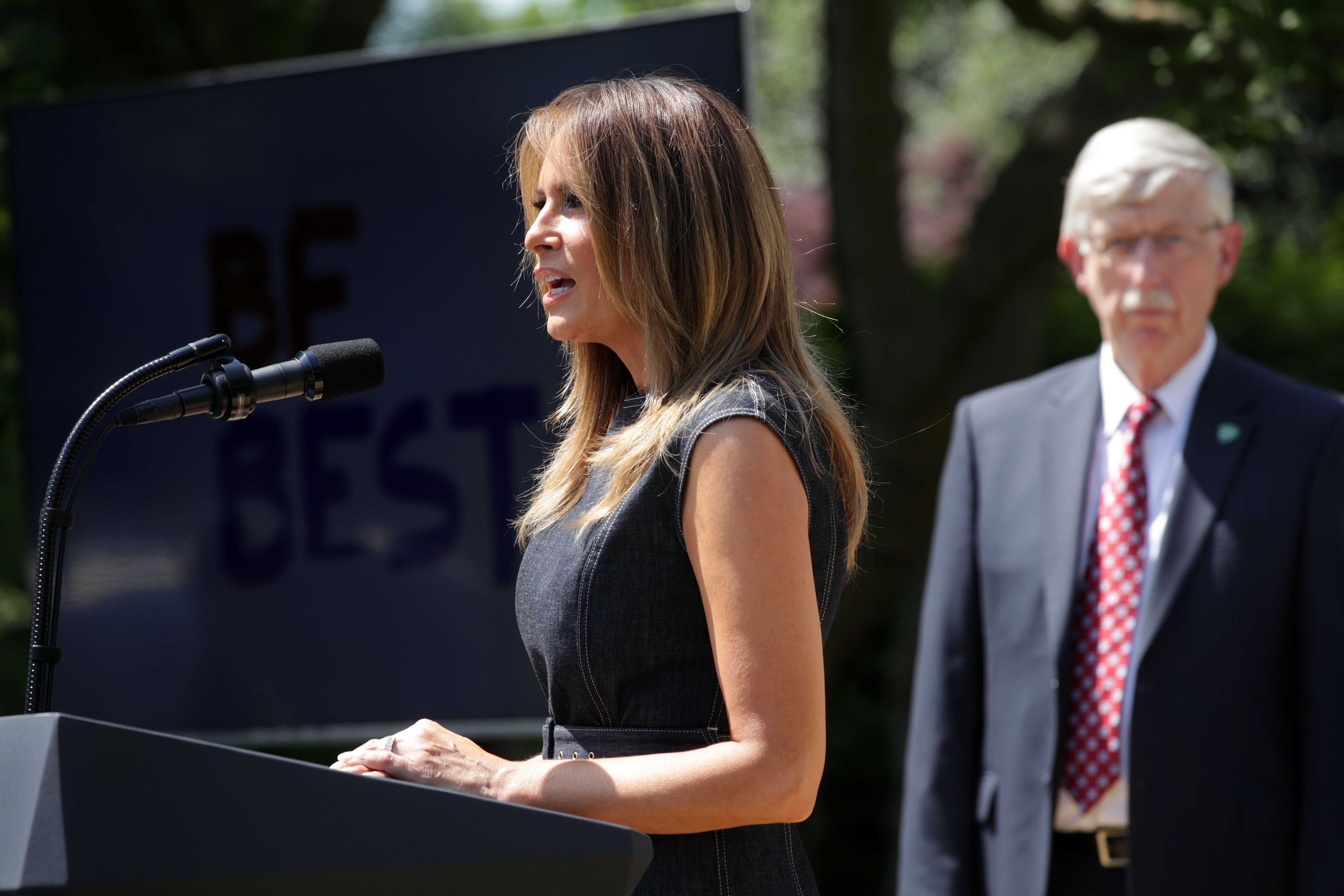 Trump was also present at the celebration, watching everything from the front row, next to Vice President Mike Pence, including Melania's speech about the work that has already been done and what will be accomplished this year.