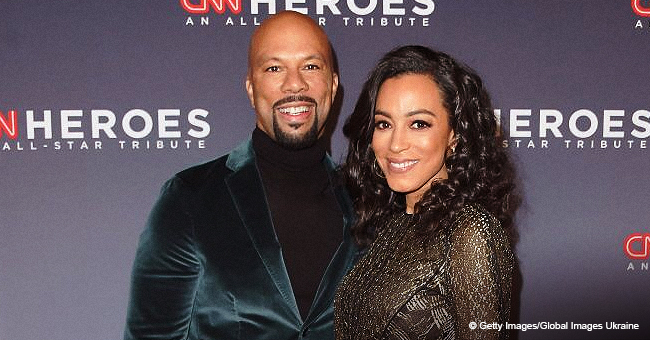 Common & Angela Rye May Be Back on after Seen Together at T.D. Jakes' Church

Could rapper Common and his ex-girlfriend Angela Rye be back together? The two were spotted together at T.D. Jakes' church, and people are now wondering if they were on a date or they were just hanging out platonically.
The 47-year-old rapper and the 39-year-old attorney were spotted out a couple of times since they broke up. On May 5, 2019, the two of them were spotted at The Potter's House in Dallas listening to T.D. Jakes' sermon, "Don't Burn the Baby."
Before Jakes spoke, he called Common up the stage to promote his new memoir entitled "Let Love Have the Last Word." After he stood up to promote the book, he sat back down right next to Rye and the two stayed together until the end of the event.
A couple of days later, the two were spotted at the Riverside Church where Common performed and did a meet-and-greet for his new memoir. He's been frequenting churches because the theme of his book is all about "purpose."
The road to success
It hasn't been an easy life for Common, but he's been using his adversities and challenges as motivation to try and make things better for other people. Through his experiences, he has been writing motivational books for people and has been inspiring through his music as well.
However, before rising to fame, he had to deal with the terrible abuse caused by his father. Lonnie Lynn Sr. was a basketball player in the American Basketball Association League, but his fame was shortlived due to his addiction to drugs and alcohol.
When he found a second chance with the Seattle SuperSonics, he wanted to show off that he was a "family man." During that time, his relationship with Common's mom was headed for divorce. This made him kidnap his own wife and son to make it seem as if they were a happy family.
"Here is where my parents' stories diverge. 'He took us out the house at gunpoint, handcuffed me to the front seat, put you in the back, and started driving across the country to Seattle,' my mother says."
It's this story that inspired his other memoir, entitled "One Day It'll all make sense."
A Second Chance
While he and his father were estranged for quite a while, Common and Lonnie ended up reuniting. In fact, before he passed away in 2014, he was featured in some of Common's songs.
The same way he had a second chance with his dad, people are now hoping that he's getting a second chance with Angela.
People have been wondering if Rye was in those events to support a good friend of hers, or if they were slowly hinting that they were a couple again. Regardless, their fans have been hoping that the two of them are back together, as they seem to be the perfect fit.
Please fill in your e-mail so we can share with you our top stories!