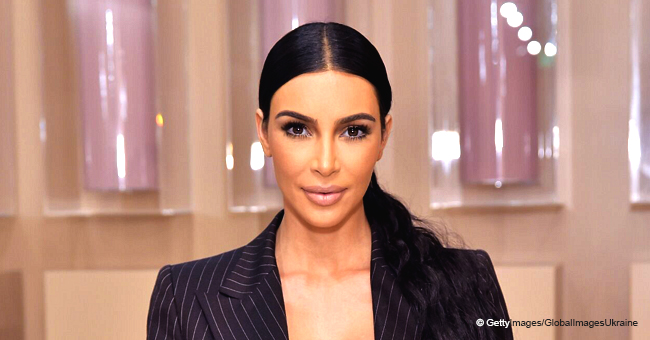 Kim Kardashian's New Documentary Will Focus on Her Work Getting 'Unfairly Sentenced' People out of Jail
Kim Kardashian West has taken her career to the next level with her intense passion for law and justice. After helping free 17 inmates who were serving a life sentence without possibilities of parole, Kim is moving on to become a lawyer herself and get justice for the unfairly sentenced people.
The "Keeping up with the Kardashians" star has been funding her own efforts in collaboration with the "90 Days of Freedom" campaign alongside her lawyers who are legally helping the inmates.
The reality star recently celebrated the release of a Miami man who served two decades for a minor drug charge. Ever since she started her voyage to become a lawyer, Kim has spent her time seeking clemency for inmates whose sentences were either unfair or too harsh.
Last year, Kim petitioned President Donald Trump to commute the life sentence of Alice Marie Johnson, a non-violent drug offender. After the release of Johnson, the FIRST STEP Act was passed by Congress which was signed into Law by President Trump
The entrepreneur cum reality star is not showing any signs of slowing down as Oxygen Media announced another series right up their ally. The true-crime series will have Kim Kardashian herself with the working title "Kim Kardashian: The Justice Project."
On a recent episode of KUWTK, the star mentioned that she wanted to focus all of her energy towards prison reform.
Although the star attended Pierce College in Los Angeles, she never graduated. Being as tenacious as she is, Kim has found a way to pursue her passion for justice and enroll in an apprenticeship program.
Even if she doesn't attend Law school, Kim can read the law and be supervised by a practicing lawyer or judge. It is safe to say that she is in good hands.
With a regime of putting in 18 hours per week for studies, Kim finds herself in a stressful situation with three kids and a fourth one on the way.
The reality star praised Newzealand's Prime Minister, Jacinda Ardern, for changing the gun laws after the mass shooting in the Christchurch mosque. The tragic incident took the lives of 40 worshippers. Kim is making strides in taking her career from glamor to the justice system and giving back to the community.
"I'm not afraid to work hard," the star said. "It's going to be really hard but it's also really important to me to keep this quiet for a while so I can stay committed and focused."
Please fill in your e-mail so we can share with you our top stories!