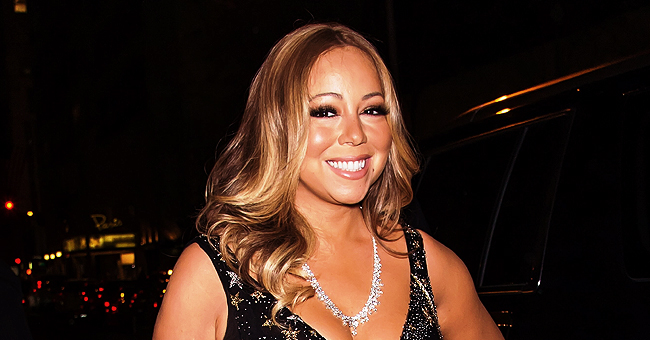 Getty images
Mariah Carey & Her Twins Dance & Sing Along to Music During Car Ride (Video)

Monroe and Morrocan have to be the cutest eight-year-olds out there, and this video proves it to be true. The doting mother of two, Mariah Carey posted the most adorable clip of her grooving alongside her kids during a car ride on her Instagram page.
In the video, Morrocan, who was fly could be seen with his adorable curly hair jamming and singing along to the song. It was evident that the young lad was having so much fun, but he had to share the moment with his twin sister Roe.
Just like her brother, beautiful Roe seemed to be enjoying herself as much as the crew, which involved her mother and brother. Carey, who sat at the front of the vehicle was so much into the music it was hard to say who was enjoying the beat more. Although it was a casual car ride, the video did show what fun looks like in the Carey household.
Roe and Roc who celebrated their eighth birthday recently are the singer's children with ex-husband, Nick Cannon. The kids, however, obviously inherited the performing gene from their parents and could be seen frequently presenting at shows with their mother, Mariah. The twins made a notable appearance in the music video of their mother's song, "A No No" and they looked totally adorable.
About 45 mins into the video, Roc, and Roe both dab in unison and could be seen at some point dancing with their mother who later snuggles them up to herself.
These appearances are, however, a few of the multiple times the twins have been caught alongside their mum during a dancing session or even a professional performance.
On their eighth birthday, the "Hero" singer took to Instagram to celebrate her little cuties. Mariah Carey gushed about how much the existence of her kids, who are now grown has changed her life. Their mother wasn't the only one who was excited about the birthday celebration which was, of course, a big red carpet affair, their father; Nick Cannon was also ecstatic to see his babies grow. Replying to one of his ex-wife's captions, Cannon referred to the twins as "the most amazing gifts ever."
It is hard not to agree with their father, Roc and Roe are eight going on 30!
Please fill in your e-mail so we can share with you our top stories!