Bruce Willis' Daughters Enjoy a Messy Breakfast in Hilarious Childhood Photos
Tallulah took to social media recently to share three childhood photos of herself and her sisters Rumer and Scout.
In the Instagram snaps, Bruce Willis' daughters are seen having a messy breakfast. Tallulah captioned the post, "Just 3 guys and we're havin' a good time."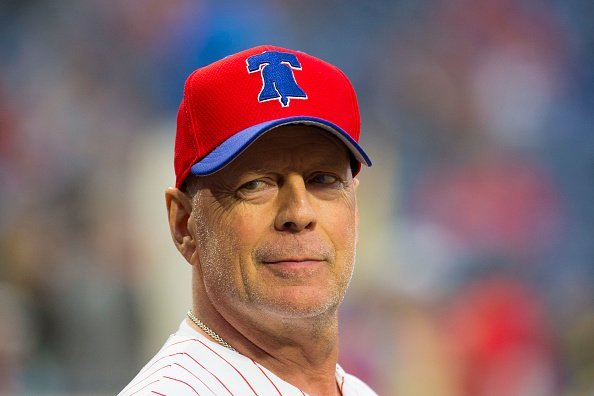 A lot of her followers have commented on the post, which already amassed over 6,300 likes as of this writing.
One person wrote, "Those look like Bruce Willis baby pictures. So cute how y'all look just like your dad, but in different ways."
"Its uncanny how all three of you look EXACTLY like your mom AND dad depending on the picture," added another. "Genes are AMAZING."
"You Guys crack me up! Just so you know, we all thought you looked cute!! True!!" another user commented.
Someone else wrote, "I grew up obsessed with how cool you guys were! Coolest parents, coolest names, coolest looks!"
In August 2018, Rumer, Scout, and Tallulah were reunited with their famous father, Bruce. They had a fabulous time with an unprepared photo shoot after having a family dinner date on the eve of Rumer's 30th birthday celebration. 
Scout posted the pictures on Instagram. She captioned the snaps, "Just before we took this photo my dad said, 'Hurry up, I have to fart.'"
The "Die Hard" actor was all smiles in the photographs as he wraps his arm around Rumer.
"I was married to Bruce for the first three Die Hard movies, which makes sense because the last two sucked."
The family trip comes after Demi Moore roasted Bruce during an unexpected appearance at the Comedy Central event honoring the actor.
In the television show, Demi gave the audience some insight on her marriage to Bruce. The former couple filed for divorce in October 2000.
"I was married to Bruce for the first three Die Hard movies, which makes sense because the last two sucked," she said.
Since March 2009, Bruce has been married to model and actress Emma Heming. The couple shares two daughters, Mabel and Evelyn.
Last January, Rumer posted a photo of herself with Scout, Tallulah, Mabel, and Evelyn.
The image shows Bruce's five daughters enjoying a heartwarming sister moment together.