Former Mississippi Republican Sen. Thad Cochran Dies at 81
Thad Cochran, the politician who served as a Mississippi Senator from 1978 to 2018, "peacefully" passed away earlier today (May 30) in Oxford.
Cochran, who served in Congress for more than 45 years, was 81 years old when he died. In April 2018, he resigned from the Senate due to health concerns that he described at the time as an "ongoing challenge."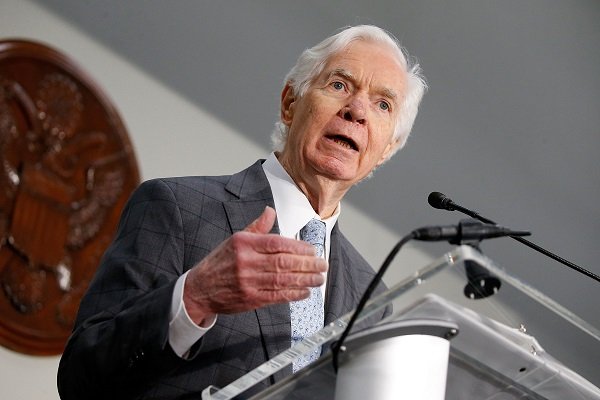 Mississippi Sen. Cindy Hyde-Smith, the successor of Cochran, released a statement revealing that the man died peacefully and that his family "extends its gratitude for the support shown to the Senator by Mississippians over the years."
Before being a member of the Senate, Cochran worked during three terms in the House of Representatives.
In 1978, he was elected to the Senate and became the first Republican in more than a century to win a statewide election in Mississippi. He was also the tenth-longest serving Senator in US' history when he retired.
Cochran is survived by his wife, Kay Webber, and the two children he had with his previous wife, Rose Clayton.