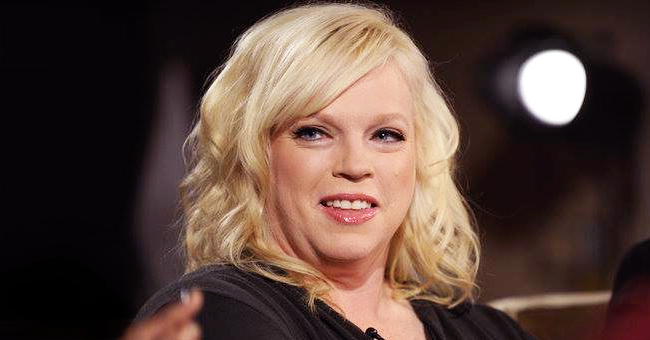 facebook.com/sisterwives
Janelle Brown of 'Sister Wives' Fame's Daughter Savanah Is Fourteen (Photo)
The fans of the reality show 'Sisters Wives' have seen this unique family's children grow up fast during all these years that the show has been aired. One of those we have been able to see up close is Savanah, Janelle Brown's daughter.
When the program transmissions began, Savanah was six years old. She is now 14 years old and is becoming a beautiful young lady. She is the youngest daughter of the couple formed by Kody Brown and Janelle and has five other brothers and sisters.
Janelle recently shared on Instagram a photo of Savanah and her mom during a visit to Sedona. The photograph is accompanied by a commentary where Janelle tells how much she likes Sedona and why she always comes back.
Savanah looks very beautiful next to her grandmother, highlighting her shy smile and her pretty curly blond hair. The followers of the account did not wait and shared messages of congratulations.
Most of the comments revolved around how big she is, how fast she has grown, and how she looks more and more like her mother every day. Regarding this point, some commented that she looks like Janelle's twin sister and others called her 'little me'.
In last December's publication on Savanah's 14th birthday, the girl wears new glasses that make her look much more like her mother. In the photograph shared on Janelle's Instagram, the young girl smiles as she holds her birthday present.
For several years she has been dedicated to playing the bass and now she can have one guitar-bass to play it whenever she wants, something that makes her very happy as we can appreciate by the radiant smile she shows.
The contrast of how big Savanah is is more evident when compared to the photos shared at the beginning of last year during a vacation trip that the Brown family made to New Mexico. The boys appear in a photograph in front of a UFO and with some terrifying aliens at their side.
Undoubtedly, the lifestyle that the Brown family chose is unconventional and keeps their fans interested in everything that happens to them. They see how the children are growing and taking responsibility for their lives as well as growing the family with their partners.
The next season of the series will surely bring many surprises and fans can't be more anxious to know what new things will bring the members of this large and controversial family.
Please fill in your e-mail so we can share with you our top stories!