CFDA Awards Host June Ambrose Blasted after Asking If Late Kate Spade Was Attending Event
Celebrity stylist June Ambrose is known for always being at the top of the game in the fashion industry. But as she hosted the CFDA Awards' red carpet on Monday, Ambrose messed up by asking if Kate Spade was attending, a year after the designer's sudden death.
The Brooklyn Museum was filled with fashion designers and celebrities on Monday night when the Council of Fashion Designers of America (CFDA) carried out their annual fashion awards, often known as the "Oscars of the fashion world."
On such an important night, celebrity stylist and designer June Ambrose took over host duties on the red carpet live stream before the show, swiftly interviewing celebrities and their designers as they wandered down the carpet.
AN OBLIVIOUS QUESTION
However, Ambrose committed a major flub while talking to entrepreneur Hannah Bronfman.
When asked what designer she was wearing, Bronfman said Kate Spade, prompting Ambrose to call Spade "another one of my favorite American designers." She then proceeded to ask Bronfman if Kate was there as well, inquiring "Did you come before her or did she skip by me?"
Visibly taken aback by the question, Bronfman clarified that she was there with Kate Spade's New York team.
Ambrose seemed oblivious to the fact that Kate Spade died almost a year ago. She was found dead from an apparent suicide in her New York apartment on June 5, 2018.
You can watch the exchange at the 1 hour and 22-minute mark in the clip below:
SLAMMED ONLINE
Fans online quickly called out Ambrose for her mistake, calling her remarks "insensitive" and even demanding for her to be fired for not knowing that Spade died last year.
"Why did the host at @cfda just ask someone if Kate Spade was there?!!!? Insensitive af. Wow," one person wrote.
And another added,
This girl is hosting the CFDA live stream needs to be fired. How do you not know kate spade passed away like whattttt and she knows nothing about these people

— Jackie (@jacqueline_frye) June 3, 2019
AMBROSE'S APOLOGY
Although Ambrose didn't directly address her mistake in front of the cameras, she appeared to mention it at the end of the red-carpet live stream, saying:
"It has been my honor and pleasure to host, screw up, and cause chaos tonight on this carpet for you. I hope you enjoyed it and learned as much as I did."
On Tuesday morning, however, June took to Twitter to publicly apologize to Spade's family and her team for "misspeaking."
"I made a mistake and I'm sorry to those I offended," she added.
Good morning I want to address an error I made last night while hosting the CFDA red carpet. I sincerely apologize to the family and friends of the late Kate Spade, in addition to the team at Kate Spade for having misspoken. I made a mistake and I'm sorry to those I offended.

— juneambrose ®️ (@juneAmbrose) June 4, 2019
KATE SPADE'S CAREER
Kate founded her namesake fashion label in 1993. 
A journalism graduate who had no prior design background, Kate was inspired to create her own line of handbags after being always frustrated with the lack of functionality of the purses at the time. "I wanted a functional bag that was sophisticated and had some style," she told The New York Times in 1999.
She decided to team up with then-boyfriend Andy Spade to create the brand, combining her first and his last name, a decision that her parents openly criticized.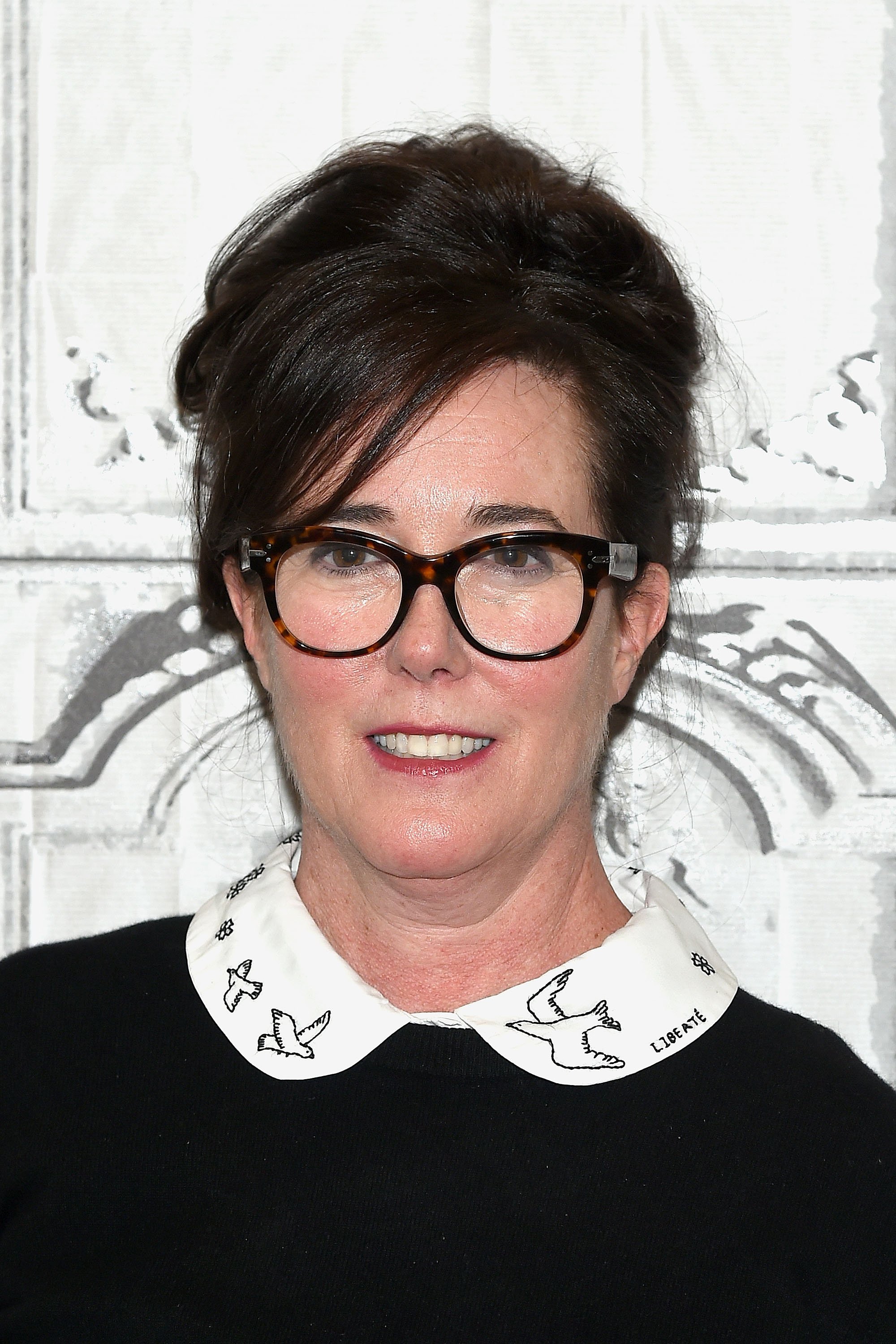 During her successful career, Spade was recognized by the CFDA with the "America's New Fashion Talent in Accessories" award in 1996 and the CFDA Award for "Best Accessory Designer of the Year" in 1998.
Under Kate's supervising and eye for success, the brand eventually expanded into clothing, shoes, and fragrance, and by 1998 the company had racked up $28 million in sales. In 1999 Neiman Marcus bought 56 percent of the company.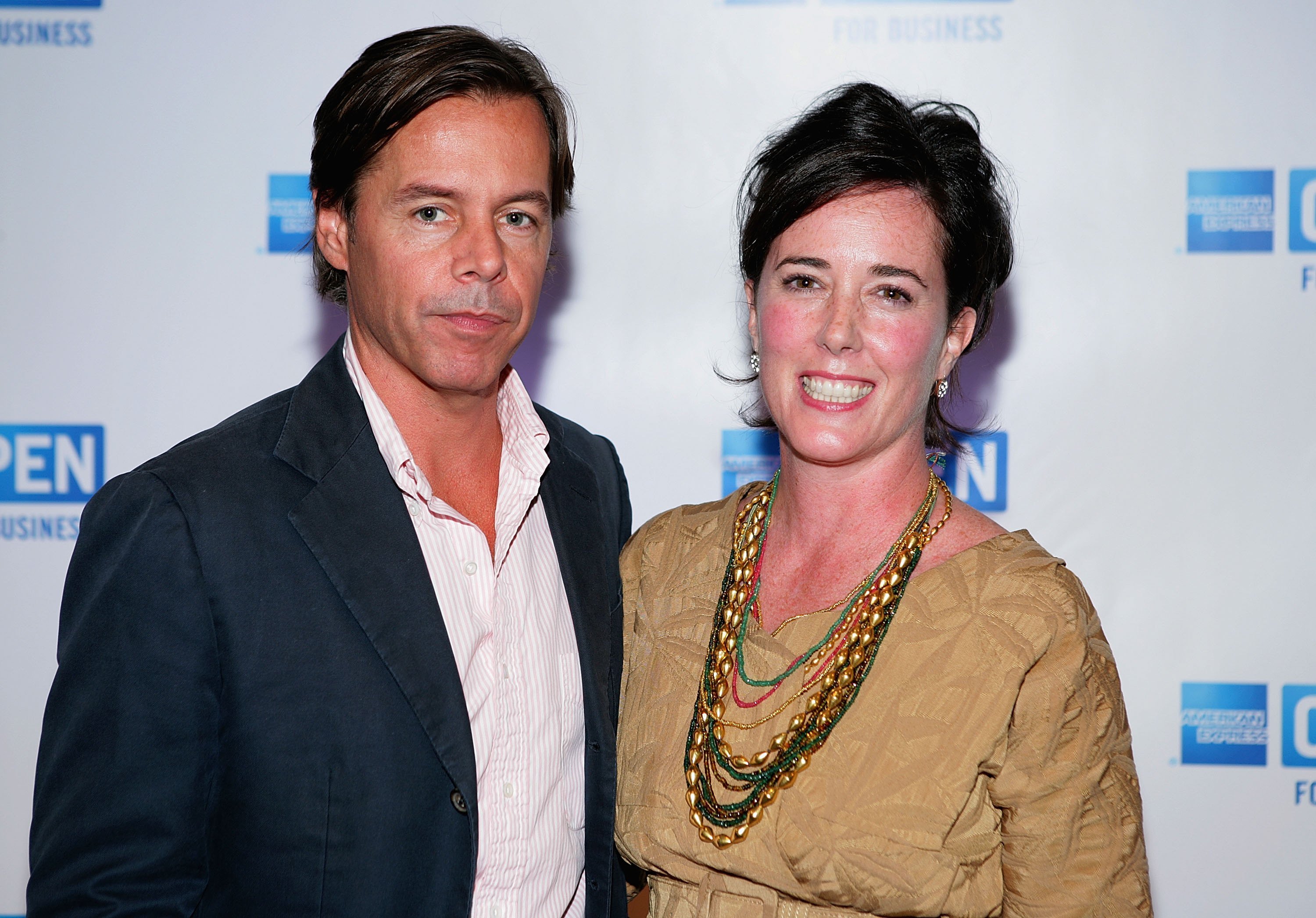 Kate and Andy sold their shares of the company in 2006 to dedicate more time to their family and daughter and to embark in different business adventures.
Ten years later, the couple launched a new brand, Frances Valentine, in 2016.
Spade is survived by her daughter Frances Beatrix, and her husband, Andy Spade.
The National Suicide Prevention Lifeline is 1-800-273-8255. Other international suicide helplines can be found at befrienders.org