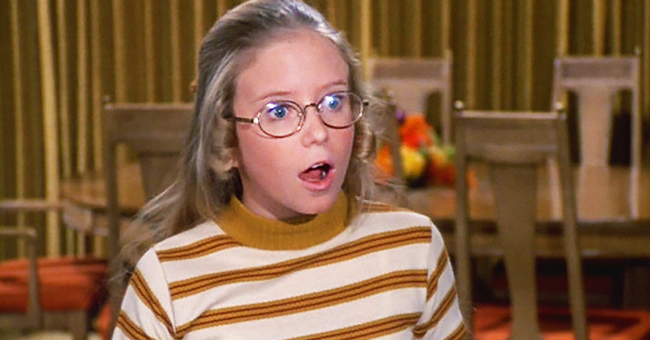 twitter.com/MeTV
Here's What Happened to Eve Plumb after She Stopped Being Jan Brady
Eve Plumb played "Jan Brady" on "The Brady Bunch," and ever since the show ended, her life has been a mixture of the past and the accomplishments of the present.
At the beginning of Eve Plumb's life, she never thought she'd become famous, and spend the rest of her life trying to overcome the success of her younger years.
Plumb played "Jan Brady" in the '70s sitcom "The Brady Bunch" on ABC, and since then, she has been trying to outlive the character that brought her to fame.
In a 2017 interview with Closer Weekly, the actress said that although in the years that followed, she was unable to leave her character on the sitcom behind, she has done other things with the doors it has opened for her.
Those other things include the other projects she has embarked on outside the reunions and spinoffs that "The Brady Bunch" birthed. The actress has starred in TV shows like "Law and Order: Special Victims Unit," "Grease Live," and "Blue Bloods."
Plumb who is branded anti-Brady for choosing not to talk about that time of her life has also starred in theatre productions like "Love, Loss, and What I wore," but her biggest passion currently, is painting.
According to the California-born actress, painting has been a part of her life for over two decades, and she has become quite successful with it. The "Army Wives" star has had several exhibitions, and her galleries are in Phoenix, Tennessee, and North Carolina.
While the former TV sensation still auditions for roles and is willing to do anything to put more distance between her and "Jen Brady," she is focused on painting and enjoying every moment of it.
Plumb's quest to be known for something other than her childhood role started after the show got cancelled in '74. By '76, she took the part of a call girl in the NBC television film 'Dawn: Portrait of a Teenage Runaway," and rejected an offer to appear in the spinoff "The Brady Bunch Hour."
In '81, the actress chose to reprise her role in "The Brady Girls Get Married," and got sucked back in by 2004 for the 35th anniversary of the show.
The actress started her career in TV commercials as a child, and the "Love Boat" star always credits her parents for managing her career in such a way that after leaving her role as "Jan," she did not fizzle out.
Plumb's life remains a fusion of the past and present, and she might never outlive being "Jan Brady."
Please fill in your e-mail so we can share with you our top stories!