Watch Sisters Surprise Stepdad by Taking His Last Name on Father's Day
A dad from Renton, Washington got the shock of his life from his stepchildren when they revealed that they took his last name as a father's day gift to him. 
Marvin Bowers of Renton, Washington was left in tears when he found out that his two stepdaughters adopted his last name as a gift to him on Father's Day.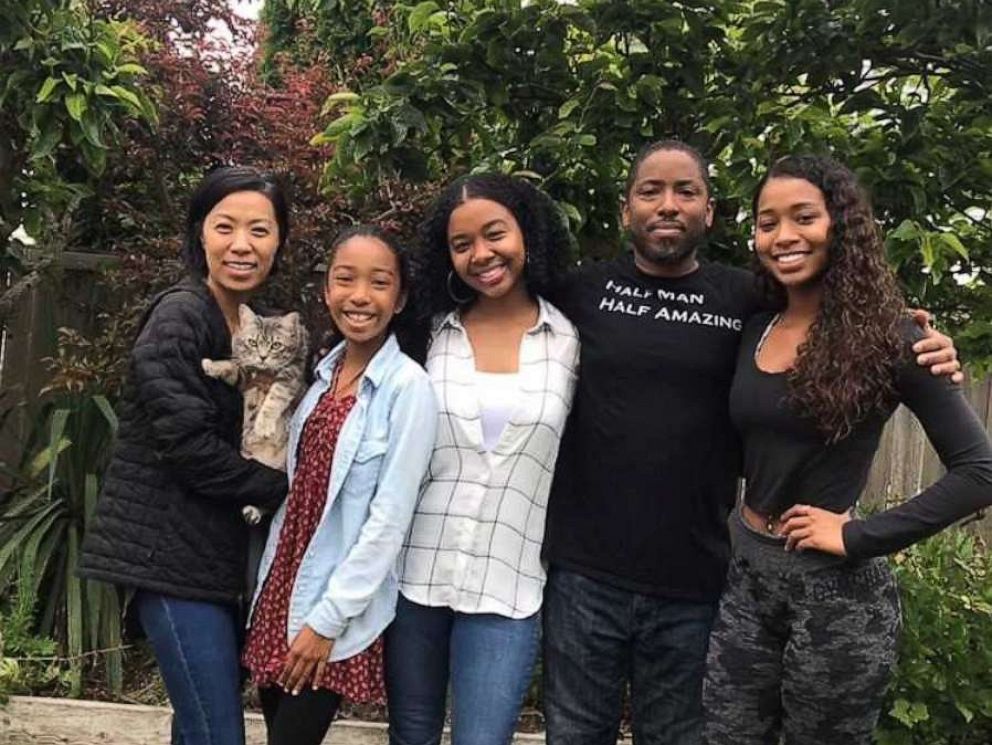 22-year old Jia Dennison and 19-year-old Jazelle Dennison are extremely grateful to have had Bowers as their sole father figure growing up for the past 12 years, and they decided to give him a unique once-in-a-lifetime gift. 
"My stepdad is the one who raised me."
A Sweet Gesture
In the video, the sisters give their dad a couple of Father's Day cards, before they show him a piece of paper that says they adopted his last name. Bowers was visibly in tears, extremely touched by his stepdaughters' gesture. 
Smiling cause I only have one more year of nursing school to survive. Let's gooo summer '19. pic.twitter.com/xYCJ3bmnAG

— Jia 💖💚 (@jialaurenxo) June 2, 2019
When Jia was interviewed by "Good Morning America," he says that sometimes, she forgets that he's her stepdad.
"I forget he's my stepdad. I just call him Dad. He treats me and my sister like we're his own."
A Viral Sensation
The video went viral on Twitter, with more than 970,000 likes and more than 182,000 comments. After being interviewed by "GMA," Jia was able to share that her stepdad actually kept hinting in the past that he would love to have them take his last name. 
My biological dad was a drug addict and physically abusive to my mother. 12 years ago, my stepdad brought the light into our world again. He's always loved me and my sister as his own. And so we decided to change our last name this Father's Day. I love you Dad. 💛 pic.twitter.com/q8XnmkypK1

— Jia 💖💚 (@jialaurenxo) June 16, 2019
"It's my dad who's always been like, 'Hmmm, Bowers would sound nice. But I wasn't sure because when you have your last name it does have meaning and I had an attachment, but over time I knew I wanted to do it."
The Family's First Graduate
However, what pushed Jia to legally change his name was the fact that she's graduating with a nursing degree, and will be the first person in her family to get a college degree.
"That's a big deal for me being a first-generation student and to think that when I cross that stage and they say, 'Bowers,' that's what I want. My stepdad is the one who raised me."
lil sis 💖 pic.twitter.com/bEXQPOBdvZ

— Jia 💖💚 (@jialaurenxo) January 8, 2019
Aside from Jia and Jazelle, Marvin and Sae Bowers share an 11-year-old daughter, Maya, who now shares the same last name like her older sisters. 
Congratulations, Bowers family!