Tori Roloff Wonders How Her Unborn Baby Girl Is 'Already so Big' While Showing off Her Baby Bump
Tori Roloff, wife of Zachary Roloff is expecting a new baby in November. Her first child, Jackson is about to be a 'big brother'. However, she watches for traces of dwarfism in her new baby.
Tori and Zach who are known for their appearance in the American reality show "Little People, Big World" have been married for 4 years now and the marriage was blessed with the arrival of their son, Jackson Roloff on the 15th of May 2017.
Although the couple has been through a lot of ups and downs, they are now more united than ever as they are expecting the arrival of a new baby girl in about 4 months, making Jackson a big brother.
Tori, however, opens up about the difficulties associated with this pregnancy. She explained that this pregnancy is more difficult than the first. She also informed her fans that it took her 8 months to get pregnant and she has displayed all the signs of pregnancy she didn't display the first time.
Research has however shown that most women show quicker changes on conceiving the second time than the first.
Although the second pregnancy has proven more difficult than the first, Tori has greater concerns, as her baby bump keeps getting bigger, the question on everyone's mind is, will the baby possess the dwarfism gene her father and elder brother have?
Tori was, however, quick to ignore the fact that her fast-growing belly is a sign that her new baby isn't going to display signs of dwarfism. She thanked her fans for their support as she patiently expects her baby.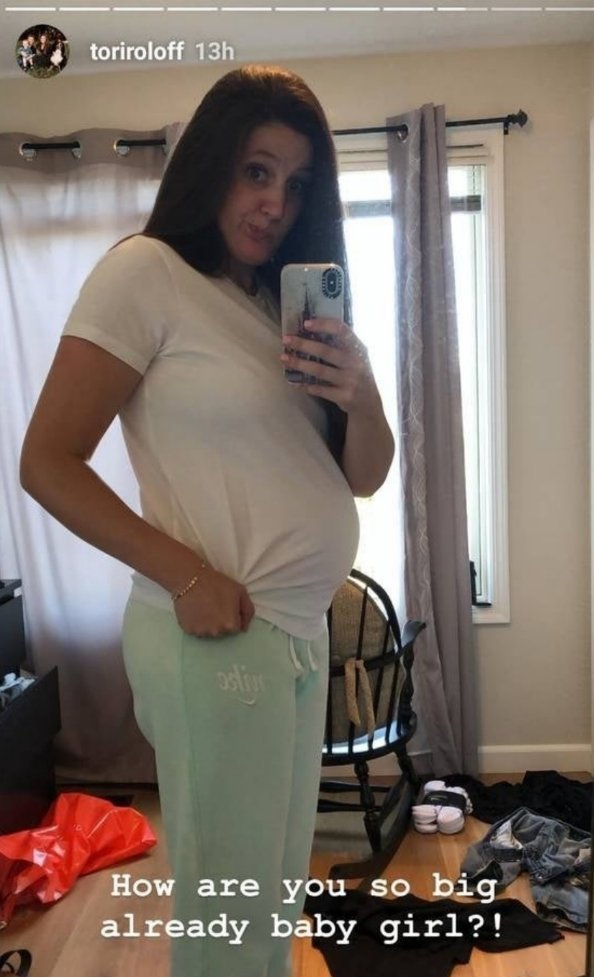 Tori is now plagued with so many worries, as she is concerned about her unborn baby, she is terrified about the health issues surrounding her husband.
Zach Roloff, like his mother, has achondroplasia and could display symptoms like spinal problems, back pain, sleep apnea, obesity, and recurrent ear infections. But the most frightening news is that the couple's son, Jackson was diagnosed with achondroplasia.
Tori is worried sick about Jackson. The thought of him going through so much was sickening. She gets even more devastated as Zach told her about the challenges Jackson might encounter because he has the dwarfism gene.
Although the child appears to be in good health, fans are hoping that he grows without facing so many health challenges.