Unsolved Murder of 'The Young and the Restless' Dennis Cole's Son
Joe Cole had just begun following in his acting father's footsteps after being a "roadie" for Black Flag when he tragically got shot at the age of 30 by robbers the police never found.
A close friend of the punk band Black Flag's lead singer, Henry Rollins, Joe toured with the group as part of the road crew from 1976 until 1986. 
To save money, the two friends shared a house in Venice, Los Angeles and he continued to work with Henry after Black Flag broke up in 1986, while Joe began his career in acting.
He landed his first role in 1989 in the film "Weatherman '69'" but probably best remembered for his role in the 1989 movie, "The Book of Manson." After that, Joe landed small roles in other films such as "Sir Drone," and "Citizen Tania."
On the evening of December 19, 1991, Joe and Henry stopped at an all-night grocery store on their way home around 12:40 am after they attended a Hole concert. 
Two armed men approached them and demanded their money, but the pair only had $50 between them and the angry robbers then ordered them to go home for more money. With their home only a block away, one man stayed outside with Joe, while Henry went inside at gunpoint. 
The robber who stayed with Joe then shot him in the head and fled, while Henry escaped out the backdoor and alerted the police.
After Joe's tragic death, his father Dennis Cole began speaking against screen violence, and Henry published, Planet Joe, a book of Joe's collective tour journals through his publishing company.
During the time of Joe's death, Dennis starred in the popular television series "Murder She Wrote," one of Dennis' 50 acting credits during a career that started in 1965 with a role in "Paradise Bay."
Over the years Dennis became a household name with appearances in favorite television shows such as "Felony Squad," "The Young and the Restless," "Fantasy Island," "Medical Center," and "Police Story."
On November 15, 2009, Dennis died at the age of 69 of liver failure at the Holy Cross Hospital in Fort Lauderdale, Florida.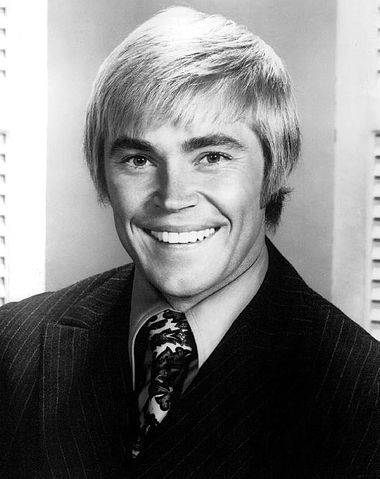 But Joe's death is not the only unsolved murder mystery in Hollywood. One of the most notorious cases is that of Elizabeth Short. 
An aspiring actress during the 1940s, Elizabeth Short, also known as the Black Dahlia, died horribly in 1947 when her body was found on a vacant lot in Los Angeles, dismembered and cut in half.
However, a new television series, "I am the Night" is said to investigate her unsolved murder mystery.