Here's Where Jimmie Walker from the 'Good Times' Show Is Now
Best known as "Dynomite!" J.J. Evans in the 1970s sitcom "Good Times," Jimmie Walker maintained his comedic status long after the series ended.
The actor's command on stage and his charisma led to his casting in "Good Times" at the age of 26, but it also laid the foundation for comedic success later in life.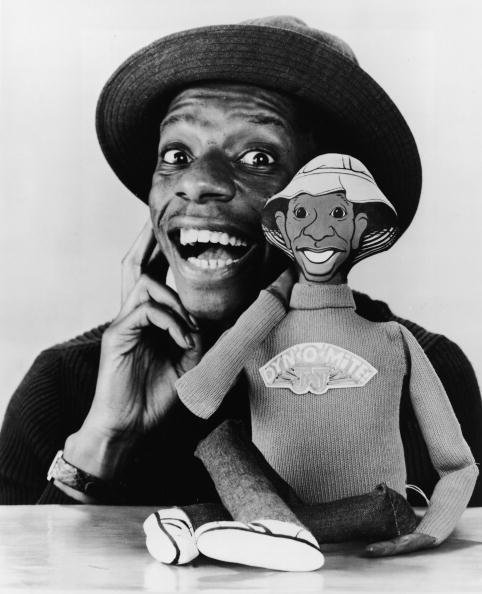 By the time Jimmie landed his role in the sitcom which lasted until 1979, the Bronx native had already achieved success with his stand-up comedy during the late 1960s and early 1970s. 
He worked in Harlem with The Black Panthers and The Last Poets whereafter he worked on the "Chitlin' Circuit" with legends like The Temptations, Stevie Wonder, Bob Marley, and the Wailers, Randy Travis, and Diana Ross & The Supremes. 
Comedian and actor Jimmie "JJ" Walker from "Good Times" joined me on set today before the last #PresidentialDebate pic.twitter.com/Mp8rRmEnk2

— Carol Costello (@CarolC) October 19, 2016
Jimmie's break onto television led to various other roles in movies such as "Let's Do It Again" with Sidney Poitier and Bill Cosby in 1975, while he continued with his passion for stand up on the side. In fact, Jimmie's shows were so good that Time Magazine named him the "Comedian Of The Decade" for the 1970s. 
He continued to capitalize on his popularity with appearances on game shows like "Tattletales" and "The Match Game," while Jimmie also starred in primetime shows such as "Fantasy Island" and "The Love Boat."
The comedian's time on "Tattletales" also became the source of much speculation about his private life although he never got married. 
Convincing appearances with his co-star Jere Fields led to rumors about a romantic relationship and marriage. His personal life made headlines again in 2017 when Norman Lear told an interviewer that Jimmie and Ann Coulter, the political commentator are dating. However, Ann soon clarified the rumor with a Tweet that they are only friends. 
Two of my favorite guests on the @EricMetaxasShow have been @AnnCoulter & Jimmie "JJ" Walker!https://t.co/9pTnvXqukG pic.twitter.com/8wQbV6UglO

— Eric Metaxas (@ericmetaxas) October 22, 2015
Time spent in Las Vegas made Jimmie a comedy star, and he released a best-selling comedy album he aptly named "Dyn-o-mite!" 
But after "Good Times" ended, Jimmie found himself pigeon-holed as J.J. Evans when he only managed to get small roles and instead decided to return to stand-up comedy full time. 
Jimmie 'JJ' Walker is going to be at Pioneer Playhouse for three nights. He stopped by WKYT first! pic.twitter.com/WmUUqI0tWo

— WKYT (@WKYT) August 24, 2017
While Jimmie tours an average of 25-30 weeks a year, he uses his spare time writing script for films and television. None the less, Jimmie raked up 54 acting credits, two Golden Globe Award nominations, and one TV Land Impact Award during his acting career.
His career came from humble beginnings where he grew up close to Yankee stadium, and also where he got his first job.
"I used to work her at Yankee stadium for five or six years, selling peanuts and cracker jacks, and popcorn, and soda, and hotdogs. When I became an adult I sold beer, which is one of the highlights of my career," Willie shared with PIX11 right before a game at Yankee Stadium in April 2019. 
Relatedly, during an interview in 2018, Jimmie Walker dissed about the years on "Good Times" and shared shocking revelations about what went on behind the cameras.