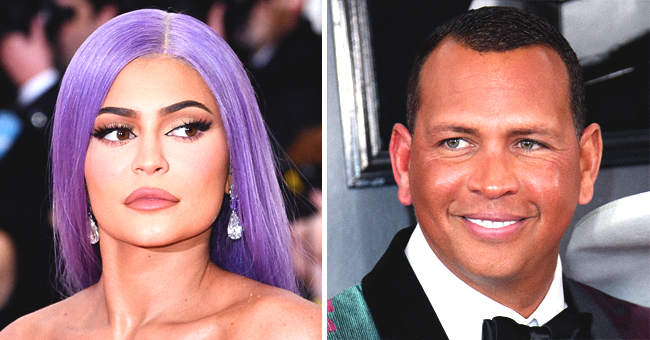 Getty Images
Kylie Jenner Claps Back at A-Rod after He Claims She Bragged about Her Money
Kylie Jenner has made an epic clap back at Alex Rodriguez after he made bold claims that she bragged about being wealthy to him.
Rodriguez had formerly revealed that during the Met Gala dinner held in May, Kylie, who many now recognise as one of the youngest billionaires in the world, had talked about her riches.
"We had a great table. We had Kylie [Jenner] and Kendall [Jenner]. Kylie was talking about Instagram and her lipstick, and how rich she is."
In calm rebuttal, the young makeup took to Twitter to bash Rodriguez. Kylie's short and somewhat sarcastic tweet had her subtly hinting that the father of two was lying. She posted a link to a report about Rodriguez's comment, a shrug and a facepalm emoji alongside her tweet.
"Umm no i didn't. We only spoke about Game of Thrones."
Earlier this year, "Forbes" announced that the stunning beauty is the world's youngest self-made billionaire uprooting Mark Zuckerberg.
While she did get a start on her family's reality series "Keeping Up With the Kardashians," her achievement most notably came from her self-developed and now highly successful cosmetics company, Kylie Cosmetics.
In its annual Billionaires 2019 ranking, Jenner told Forbes:
"I didn't expect anything. I did not foresee the future,"
"But [the recognition] feels really good. That's a nice pat on the bat."
Never one to lay low when criticised, the reality star shared the tweet on Tuesday night just soon after Rodriguez's words made headlines and sparked a lot of comments from netizens about Kylie.
It is now the other way around after Kylie's clarification as regards the issue. The mother of one has elicited several reactions from netizens with her tweet generating several reaction GIFs and funny photos of Kylie from her fans.
Rodriguez, ever the gentleman, also reacted to the clapback but in a much milder manner as he directly agreed that his words were a mistake. The former MLB star immediately responded, saying:
"OMG, that's right, @KylieJenner!! It was me talking about you and your makeup line and how much my girls love you. #GOT #respect #alllove."
While there is still nothing to hint at what may have caused him to make such a mistake in the first place, the media and fans are left to speculate if there may be more to it all.
Please fill in your e-mail so we can share with you our top stories!