Life and Death of 'Felony Squad' Star Howard Duff
Most remembered as Det. Sgt. Sam Stone, in the late 1960s television show "Felony Squad," Howard Duff's "God-given talent" and his unique outlook on acting, made him a successful and unforgettable character actor.
During the promotion of "Felony Squad," which ran from 1966 until 1969, Howard noted his feelings regarding acting during an interview. He expressed interest in moving beyond "the business of making faces" and wanted to try his hand at directing.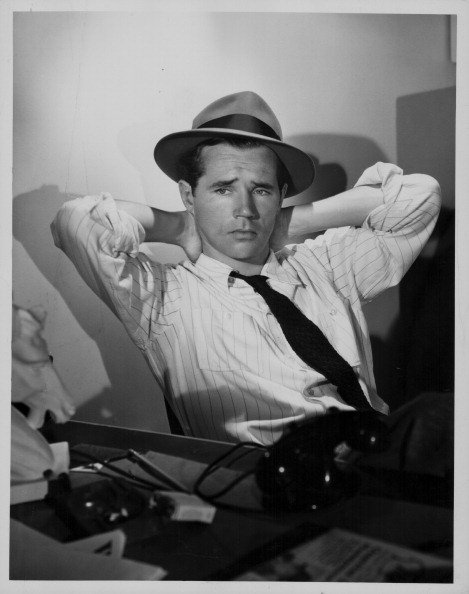 He had been acting in plays since his school days at Roosevelt High School in Seattle. After he got cut from the school's basketball team, according to his brother, Douglas, Howard decided to try acting, and it stuck. 
In 1932, Howard got an announcer's job at KOMO radio after he graduated high school and practiced his speaking voice whenever he had the chance.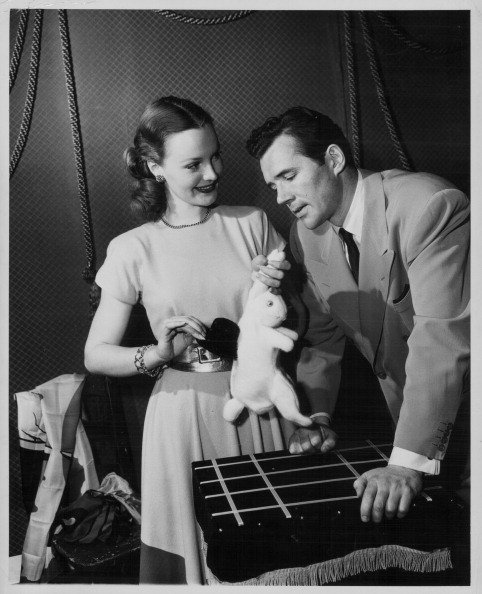 "He made his voice - it wasn't a God-given talent. He practiced by reading everything from soup commercials to Shakespeare. He manufactured his voice," Howard's second wife, Judy said.
A short time acting with the Seattle Repertory Playhouse followed before Howard started working with a children's radio serial in San Francisco. 
In 1938, the show moved to Hollywood and Howard followed, but his career got put on hold in 1941 when he had to serve in the U.S. Army Air Force's radio service until 1945. 
Dorothy Hart and Howard Duff in Jules Dassin's THE NAKED CITY ('48) #Noirvember pic.twitter.com/MnROBL6lSa

— TCM (@tcm) November 14, 2017
He returned to acting after his discharge from the military and landed the role of Robert Becker in "Brute Force" in 1947. The making of another 11 films over the next years followed before Howard met the actress Ida Lupino, whom he married on October 21, 1951.
The couple co-starred on the comedic television series, "Mr. Adams and Eve," which ran for 66 episodes from 1957 until 1958. Their onscreen characters portrayed a life similar to their own and played a married couple dealing with the challenges of showbiz.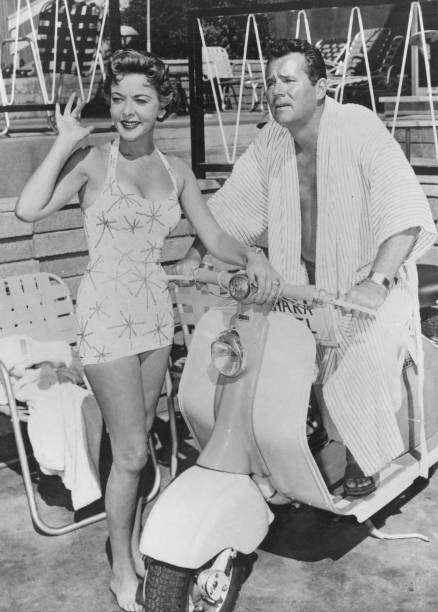 Ida and Howard had a daughter named Bridget, but their marriage didn't last and separated in 1966, although they only officially divorced in 1984.
Howard married Judy Jenkinson two years later. They initially met in 1973 while he played a character actor in a rendition of Arthur Miller's "The Price."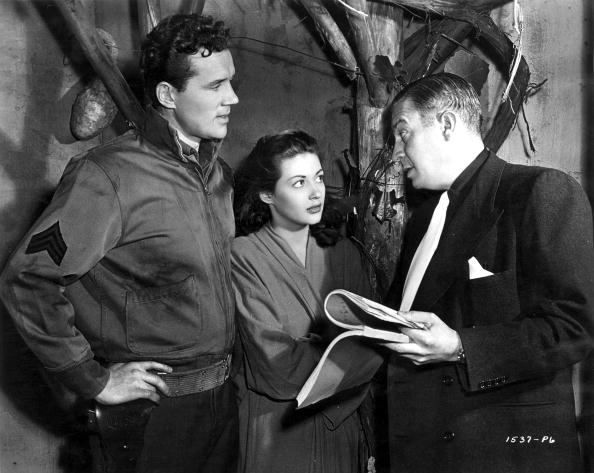 On July 8, 1990, four years after he married Judy, Howard suffered a heart attack and died at the age of 76 in Santa Barbara, California.
"To tell you the truth, he never did `go Hollywood,''' Douglas said. "He loved to act. He didn't care for all of the glitters. He was a character actor who didn't want to be just another pretty face.''
Howard's 138 acting credits suggests that he was much more than a pretty face. He starred in more than 30 films including "All My Sons," "Calamity Jane and Sam Bass," "Tanganyika," "Panic in the City," and "A Wedding."
Tonight's #TwilightZone guest star: Howard Duff in A World of Difference. pic.twitter.com/wbzALELRIj

— MeTV (@MeTV) August 29, 2014
He also appeared in an array of television series during his career, shortly before his death, Howard starred in series like "The Golden Girls," "Knots Landing,"  and "Flamingo Road." 
One of Howard's co-stars on "Felony Squad," Sam Elliot also went on to have a fantastic career. 
Sam became a household name after his role in "The Legacy" while fans might also remember the much-talked-about scene that made his naked bottom famous.