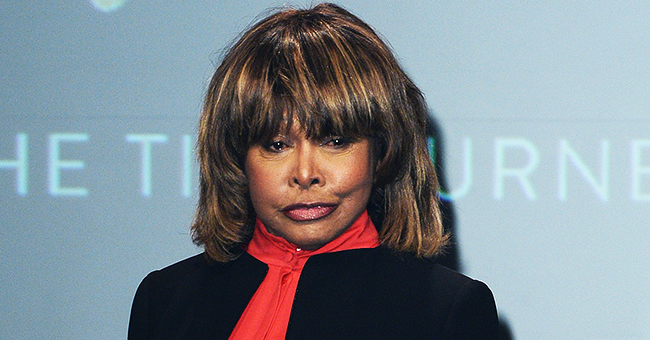 Getty images
Tina Turner Opens up about Son Craig's Tragic Death Amid Publishing Her Memoirs
Tina Turner recently spoke out about her son's untimely demise while discussing her recently released memoirs.
CBS News recently interviewed the award-winning star, and it was there she extensively discussed her private dealings. The most notable came when she talked about her son, Craig's suicide.
"I THINK CRAIG WAS LONELY…" – TINA TURNER
Craig passed away sometime last year, and the cause of death was deemed suicide by authorities. During the CBS interview, Tina had only just finished talking about her solo career and retiring when the conversation took a darker turn, and she started to talk about Craig's unexpected demise.
Tina, who has three other children, asides Craig, explained that Craig's loneliness must have pushed him to his ultimate end.
Tina said,
"I think Craig was lonely, that's what I think really got him more than anything else."
Like any other bereaved mother, the "What's Love Got to Do with It" singer went on to disclose that although it's been nearly a year since Craig passed, she still thinks of him regularly and misses him.
Tina said,
"I have pictures all around of him smiling, and I think I'm sensing that he's in a good place. I really do."
Craig, born in 1958, is the sole product of Tina's short-lived relationship with Raymond Hill, who Tina dated briefly before her renowned relationship with the veteran entertainer, Ike Turner.
Craig's sudden demise when he was just barely sixty was a rather sharp blow to his mother going by her emotional revelation of missing him from time to time.
TINA AND ERWIN BACH
Craig's death is not the only heartbreaking thing the sterling entertainer has encountered in the years following her retirement from the music scene; Tina has battled stroke, intestinal cancer, and kidney failure. Thankfully, she has her loving husband of about six years now, Erwin Bach, firmly standing by to offer her support at all times.
It was also during the interview that Tina disclosed that Bach had readily given her one of his kidneys when she needed it. Tina further explained that although she had been reluctant at first, she finally gave in.
Tina –
"I said, 'Yes, but darling, you're young, and I'm already old. And I don't mind.' In Buddhism, you're taught that you live and you die. It's something that's accepted. And so then after Erwin said that, I said, 'Okay darling, if you're willing to give up a kidney, then fine.'"
Before their marriage in 2013, the pair had been together for nearly three decades and despite staying so long together continue to enjoy a very pleasant time together so much so that Tina disclosed that she feels "so serene" and really wants nothing more.
Tina has had a very full history when it comes to her private life. Her explicit interview with CBS News serves as a sort of excerpt from her eye-opening story which she detailed in her new memoir. The beautiful songstress only recently published the memoir, "My Love Story."
The book has already received sterling reviews from critics and promises to be a fascinating read because in it, the star explicitly detailed her love life most especially her dramatic real with the now late Ike Turner.
Please fill in your e-mail so we can share with you our top stories!