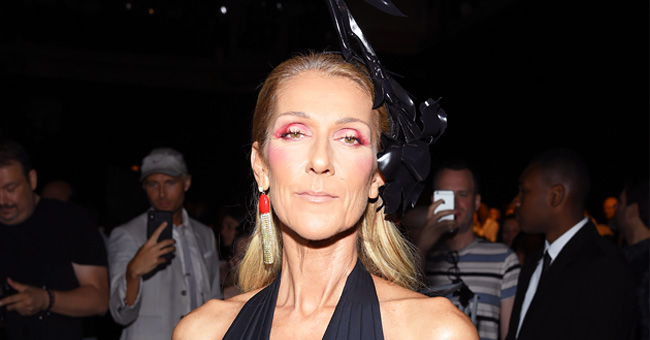 Getty Images
Céline Dion Wore an Unusual Headdress at Paris Couture week
The legendary singer was the cynosure of all eyes when she made an appearance at the Schiaparelli show during Paris Haute Couture Fashion Week. She slayed in a black pleated gown and an eccentric headdress which got fans on edge.
Celine Dion has easily made headlines in Paris since the premiere of the Paris Haute Fashion Week. The weeklong event hosted a lot of stars who graced the Schiaparelli runway in their drop-dead designer outfits, but none as daring as the 51-year-old singer.
On Monday, the style icon dressed in an all-black ensemble, from her eye-catching headdress to the stylish open-toe footwear giving off a hint of blue.
CELINE DION'S DRESS
Throughout her legendary career, Celine Dion has wowed all her fans with her talent and her style. She kept to that on Monday with her beautiful outfit. The star wore a stunning headdress and pleated gown. Dion was willing to show herself to fans and the media, as she posed for photos.
Celine Dion who was the lead act showed off her great figure, still in all its glory, even at the age of 51. The dress' design was made to show her beautiful figure and frame, but she still added more glam to it with her accessories, which featured sunglasses and elbow length gloves.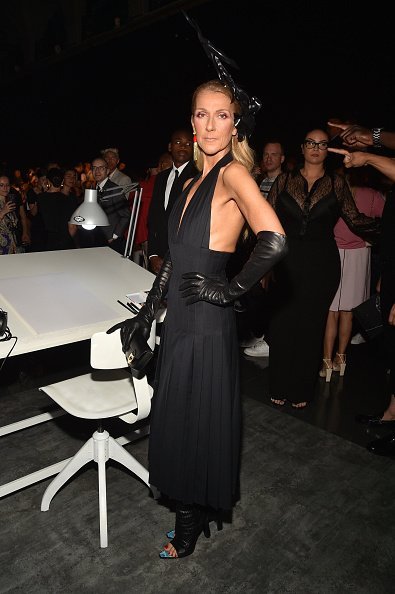 Celine Dion attends the Schiaparelli Haute Couture Fall/Winter 2019 2020 show in Paris, France.| Photo: Getty Images.
For her feet, Celine Dion chose leather boots, which had an open-toe design that also had turquoise features. The cameras really didn't have enough of the Canadian-born legendary star.
THE STREETS OF PARIS ARE IN FOR SOME CELINE FIREPOWER
The Paris fashion scene has been set ablaze by Celine's presence. She has been in attendance at many couture shows, and her dresses have all been spectacular.
She is living up to her tag as a true fashion star, and her style sense has not diminished that claim. On Sunday, the "I am Alive" crooner set the cameras alive when she appeared wearing a canary yellow mini skirt and black blazer.
She completed her look with her Jimmy Choo heels, which also came in black and yellow combinations. She also had the cameras after her on the previous day when she stunned wearing a pink ruffled strapless frock designed by Miu Miu.
Even at 51, the legendary singer admitted that she feels sexier than she has ever felt, in answer to critics who thought she was too slim. Well, the fans love her the way she is, and can't seem to get enough of her.
Please fill in your e-mail so we can share with you our top stories!