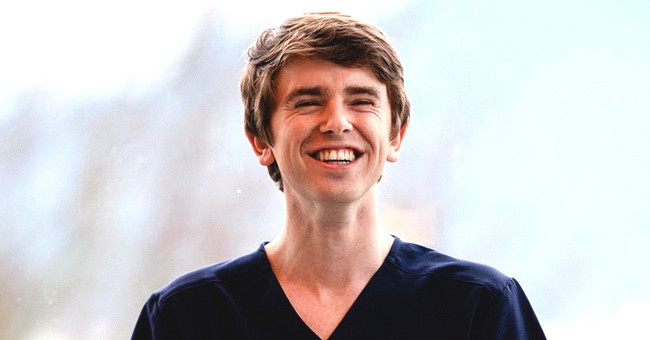 twitter.com/GoodDoctorABC
Fans Praise 'The Good Doctor' after It Becomes the 'Most Watched Drama in the World'
Fans of "The Good Doctor" are showering the show with a lot of goodwill after it won the award for the Most-Watched Drama in the world.
At the just concluded 59th Monte Carlo Film Festival, the ABC medical drama series "The Good Doctor" won the award for the Most-Watched Drama in the World.
The show creators shared the news on their Twitter page, with a video showing off the golden nymph award. Speaking on behalf of the cast and crew, Nick Gonzalez thanked the fans for their support, saying they have brought the award home to those who make it possible for the show to run well.
The tweet accompanying the video read,
"The Good Doctor is honored to receive the Most-Watched Drama in the World from the Monte Carlo Festival. Thank you all."
Fans of the show reacted, showering it with a lot of goodwill and praising the achievement. Kelly S. applauding the show wrote, "So well deserved." Others echoed this sentiment, writing that they love the show and commending the cast and crew for a job well done.
"The Good Doctor," since its first season has maintained a steady rating; in season two, it had a total of 47.7 million viewers worldwide, with the international audience giving it the edge it used to win the award over "Grey's Anatomy" and the Indian show "Naggin."
The lowest rating the ABC show had in season two was 5.9 million for episode fourteen, but it ended with 7.7 million views in the United States for the finale.
"The Good Doctor" follows the story of "Dr. Shaun," an autistic resident, played by Freddie Highmore. He got a Golden Globe nomination for his role in season one, and although Highmore didn't get any nominations for season two, he didn't let it deter him.
The actor told Deadline that his encouragement comes from the success of season one and he wants to build on that. On his role, Highmore said it is a constant learning experience for him and everyone working on the show.
The actor also directs and produces; he wrote the premiere episode of season two and is set to reprise his directing role when the show returns for the third season."The Good Doctor" is set to return in the fall, but ABC is yet to announce the premiere date.
Please fill in your e-mail so we can share with you our top stories!