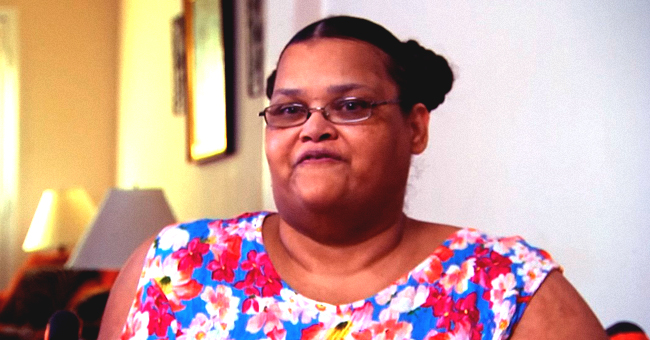 Youtube.com/TLC
Mother-of-Five Shed an Impressive 596 Pounds and Looks Healthier Than Ever

Mila Shawn Clark has set an impressive record for the most successful story of TLC's reality series, "My 600-lb Life."
Clark has reached a remarkable stage in her weight loss journey, and she took to social media to flaunt her progress.
On Instagram, she posted a picture of herself taking steps under the close supervision of her doctor during rehabilitation.
It is a remarkable feat for the mother of five who had been in bed for about three years. In the photo, Clark looks much healthier and could even wear a black top and blue jeans. Clark has had to stay in bed for so long that she has to relearn walking, but she seems delighted by her progress.
The fact that Clark can now stand up even if it is to take furtive steps is indeed no mean feat, and she attributed the possibility to her doctor as she captioned the photo. Clark fondly said of her guide, Dr. Younan Nowzaradan who also appeared in the picture,
"You gotta love this man. He is such a blessing to me and all morbid obesity people."
Clark's determination to get out of bed and be back on her feet is indeed laudable. She formerly weighed 751lbs and had been solely independent on her family members. She has determined to take better care of her children since her husband has passed and has thus been working very hard at becoming independent again.
Thanks to "My 600-lb Life," Clark came under the radar of the media and got the help she needed, and she has since become one of the show's most beautiful stories. Her Instagram post elicited several reactions from fans who excitedly cheered Clark on as they related their experience watching Clark's journey on television.
One avid fan, @gloria.duckett.5 wrote:
"I followed your story on my 600 lb life! When I saw this post I was so delighted to see your amazing progress, You have inspired me, and I only need to lose 150lbs to get to my goal of 170lbs thank you so much for sharing your story with us you are amazing."
Clark's story is indeed remarkable given the extent of her progress. The 51-year-old, who once revealed that she has always had issues with weight gain right from her teenage years, has lost an astonishing 596 pounds.
Now deemed a success story and a source of inspiration for many others, Clark is well underway to becoming independent and a much better parent to her fast-growing kids.
Please fill in your e-mail so we can share with you our top stories!