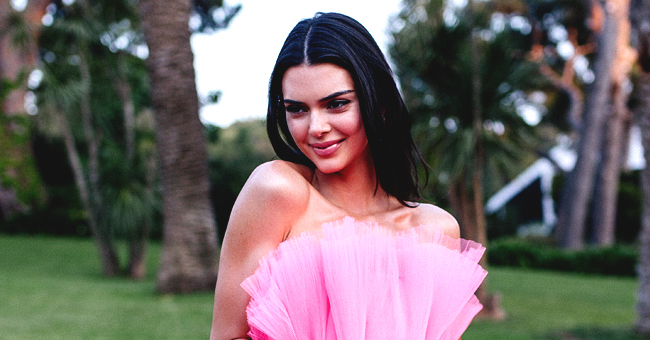 Getty images
Kendall Jenner Wears a Lime Green Bra as She Rides on the Back of a Truck
Kendall Jenner took a ride in the back of a pickup truck in a tiny lime bra and the video clip is fast going viral.
Quite recently, the stunning model shared the video of herself taking the ride with her massive fans following on Instagram. Fans saved the video so that even long after it disappeared from Kendall's page, it is still making headlines.
A
fan posted the short clip
via Reddit and it has since elicited numerous comments from netizens. In the video,
Kendall
, despite being dressed in a teeny weeny neon bra seemed to not care what the world would think as she took a ride in the truck.
She paired the eye-catching bra with white pants and appeared barefoot. Truth be told, the reality star could probably wear an unflattering sack and still look fantastic. Her upper torso was in full display flaunting her toned tummy.
The leggy model stuck to the natural and relaxed look by keeping her accessories to a minimum. Viewers could only see a tiny pearl necklace and matching bracelets in the video, and her face remained hidden away from the glare of the sun by a pair of sunglasses.
Even her expression was the perfect match for the look as she had her arms up (obviously enjoying the moving wind) with her face lit up with a small smile.
Kendall is an integral member of the world-famous reality star family, the Kardashian-Jenner clan and it is at moments like this that that fact shines through. One would agree that not every celebrity can achieve such popularity that the Kardashian- Jenner clan have had over the years.
Reddit users did nothing to hide their awe and so took to the comments section to leave compliments for the tall beauty. While many just loved the carefree aura about her, a significant number expressed awe over her gorgeous physique.
One fan, @NoExpertt, wrote:
"Not that she needs it, but she sure looks good."
One concerned fan, however, mentioned that Kendall's position seated right at the edge of the truck was rather dangerous. The Reddit user:
"Not very secure driving like that."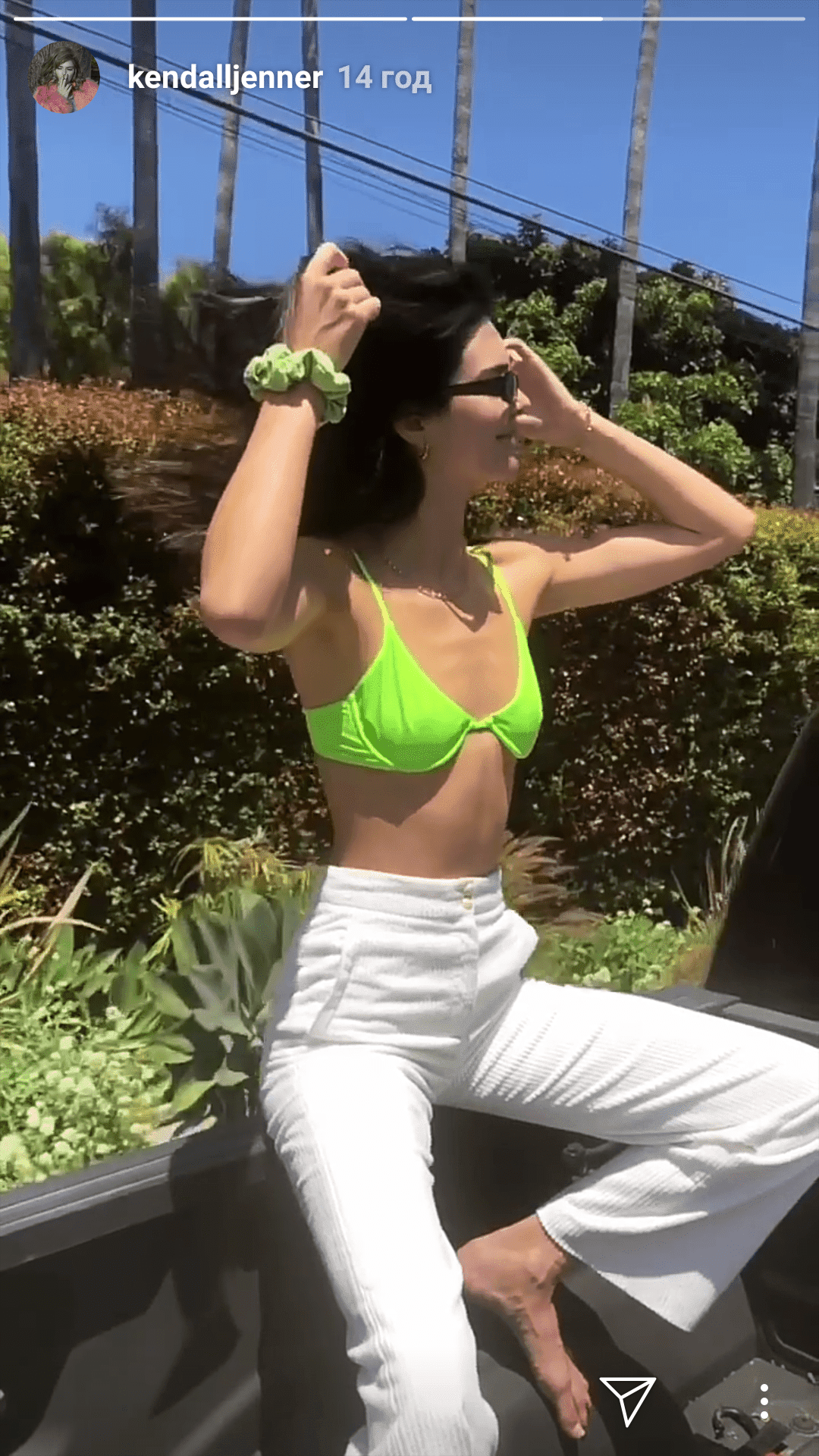 Instagram/ @kendalljenner
In other news, Kendall's forty-year-old half-sister, Kourtney was reportedly on vacation with her ex-husband, Scott Disick.
Although long separated, the pair continue to prove themselves to be cool friends when it comes to co-parenting their three kids.
It turned out to be a family affair as Kim Kardashian, and her beautiful family joined in the fun too. Sources say that the vacation is all a part of the Kardashians' famous reality TV show, "Keeping Up With the Kardashians."
Please fill in your e-mail so we can share with you our top stories!