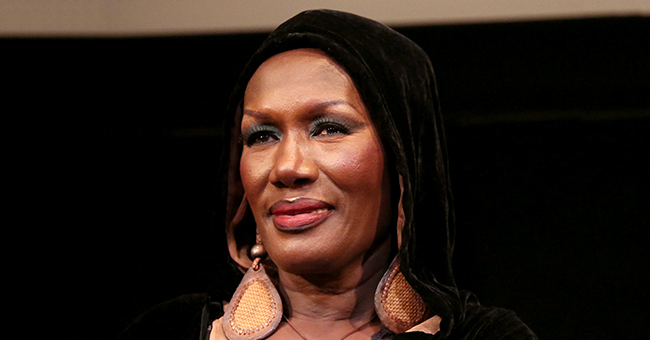 Getty Images
Grace Jones Reportedly Quits 'James Bond' Role Moments after Arriving on Set
Grace Jones reportedly stormed out of the new James Bond movie just minutes after she arrived because she was unhappy with what she discovered in the script. Her walk-out is the latest in a string of setbacks that have plagued the film's production.
The latest upset in the seemingly cursed upcoming James Bond film, "Bond 25" reportedly revolves around Grace Jones and her abrupt exit from the production. According to sources, "she was out of there quicker than it takes to rustle up a martini."
NOT WHAT SHE EXPECTED
Jones was reportedly unhappy with the few lines she had in the film and stormed out of the set at Pinewood Studios just moments after arriving. The 70-year-old appeared not to realize she had a mere cameo before signing on. She was expecting a bigger role.
Jones' exit is the latest in a series of setbacks that have deemed the film cursed.
SHE WOULD HAVE BEEN AN ASSET TO THE FILM
Production bosses were said to be disappointed with the way things turned out considering they made arrangements to give the actress the presidential treatment. They booked her in premium accommodation and even rolled out the red carpet for her on the set.
Jones' Bond homecoming was supposed to ignite interest in the new film and producers were very excited to have her on board. But that's now out the window with her backing out.
IS THE PRODUCTION CURSED?
Jones' exit is the latest in a series of setbacks that have deemed the film cursed.
It began when original director Danny Boyle quit in August due to a dispute over a script. He was replaced by Cary Fukunaga who made headlines this month for skipping work on the set to play on his Play Station. Last month, filming was canceled due to lead star Daniel Craig's ankle injury. And more recently, there were three explosions on the set causing someone to get hurt and Health and Safety executives to take notice.
Regardless of these unfortunate circumstances, the film is still set to be released in April 2020.
JONES MAKE AN IMPACT ON THE RUNWAY
Meanwhile, Jones last made headlines in March when she claimed the catwalk during Paris Fashion Week. She walked the runway for Zendaya's collection along with an all-black cast. The 5 foot 10 model stunned wearing a skimpy gold bodysuit that showcased her bare long legs.
It was an appearance her fans would never forget as she drew attention to her powerful presence, the kind of presence she probably hoped she would bring to the James Bond movie she walked out on.
Please fill in your e-mail so we can share with you our top stories!