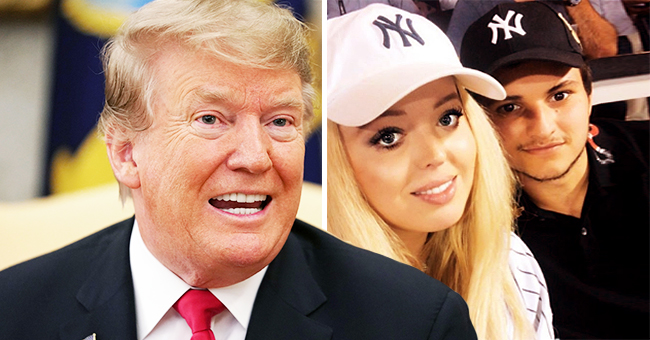 Getty Images / Instagram Stories / tiffanytrump
Tiffany Trump and Billionaire Boyfriend Michael Boulos Support the Yankees at Citi Field
At the launch of his re-election campaign, President Donald Trump was accompanied by his entire family, including their romantic partners, but was surprised by the presence of the young millionaire Michael Boulos, Tiffany Trump's boyfriend.
Tiffany and Boulos met last summer in Greece, specifically in the club that Lindsay Logan owns in Mykonos. According to some media, the only daughter of Trump's second wife, Marla Maples, kept their courtship secret for a few months.
Neither of them has spoken publicly about their relationship, and little has been written about the young Nigerian, but it is known that he studies finance at City University in London.
The young couple was spotted enjoying America's favorite pastime, baseball. They watched the Yankees play the Mets at Citi Field in Queens during game one of the Subway Series, the interleague rivalry between New York City's Major League Baseball teams.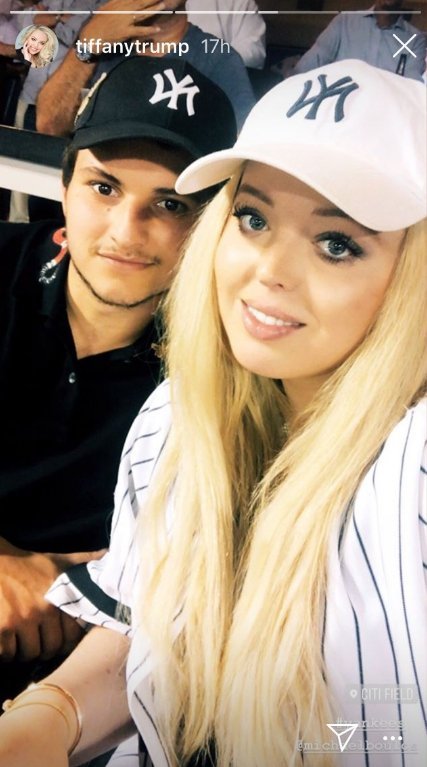 Instagram Stories / tiffanytrump
Tiffany took to Instagram Stories on Tuesday evening to share videos of the game while she and her boyfriend enjoyed the evening. She is a passionate fan of the Yankees, just like her dad Donald Trump.
Since they started their romantic relationship, the couple stood out as "friends, almost instantly," before things got romantic at the end of last year.
In November, Tiffany introduced Boulos to her family during a Thanksgiving party at the Mar-a-Lago club, where she obtained the president's approval. Tiffany's mother also talks wonders about the young man. "I love Michael!" said Marla Maples.
Boulos is of Lebanese and French parents and was born in Houston, Texas, but when he was young, his family moved to Nigeria, where he has a multimillion-dollar conglomerate and a large portfolio of companies active in various sectors in more than 10 countries in West Africa.
The father of the young university student is Dr. Massad Boulos, who oversees the companies, and his mother Sarah Boulos is the founder of the Society for Performing Arts in Nigeria.
Please fill in your e-mail so we can share with you our top stories!