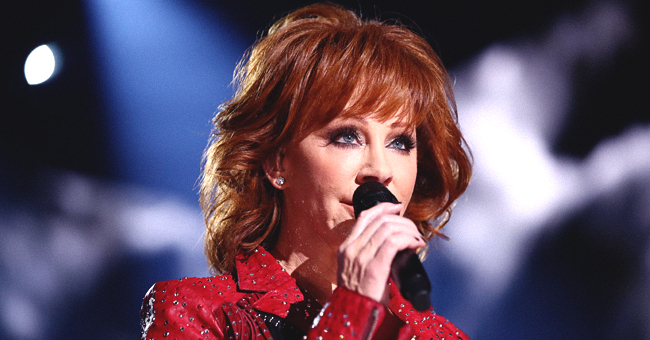 Getty images
How Reba McEntire Finally Found Love Again after a Painful Divorce

Love bestows a second chance to the delectable screen star, Reba McEntire after her first marriage hit rock bottom, and she stops at nothing to let the world in on her love affair!
Reba McEntire may have suffered a painful divorce, but that didn't cripple her quest for her Knight in shining armor.
The country sensation continues to flaunt her beau on Instagram posts, and it appears their stars inevitably align!
Before she started with her new man, in 2016, the songstress revealed that she was devastated when her husband, of nearly three decades, Narvel Blackstone filed for a divorce.
Their marriage had been in shambles before the divorce, as they separated a year before their union finally hit rock bottom.
Narvel was not just a man whom she spent a considerable number of years with being in love, but he was also her manager for over ten years.
In an interview, the talented singer claimed she was opposed to an idea of divorce, and that it was not her decision to end the marriage between her and Narvel. In her words:
"The divorce was not my idea. I didn't want it in any shape, form, or fashion."
Although she was hurt, after a Wyoming vacation with friends, the Country music Queen started to rewrite her love story with her new man. She met a wildlife photographer named Skeeter in 2017 and the two kickstarted their love affair.
Being romantically involved with her beau is seemingly the best feeling for the iconic musician, and apart from serenading the internet with images of their hangouts, the pair are genuinely into each other.
Skeeter has proven to be supportive of his lover, as he attends several events with her. He was spotted with the country crooner to dinner in Washington DC.
Her musical prowess is highly recognized, and apart from the millions of fans she has accrued over the years, the legendary singer also has her close circle who may be either fellow musical colleagues or even politicians who appreciate her tunes.
She referred to George W. Bush as her "dear friend" and even performed at his burial ceremony.
Music is not the only thing she placed her focus on; she is also famous for her TV shows such as, "Deep in The Heart," "Family Planning," "The Reba McEntire Show."
She offers a perfect rendition of her talent, and it is no surprise as she started threading on a musical path from an early age. She was involved with a group which separated in 1974, the same year she met Red Steagall who catapulted her to the limelight.
Reba may have been a victim of a sad divorce, but she sure is doing great with her new life and her new man. All the best girl!
Please fill in your e-mail so we can share with you our top stories!