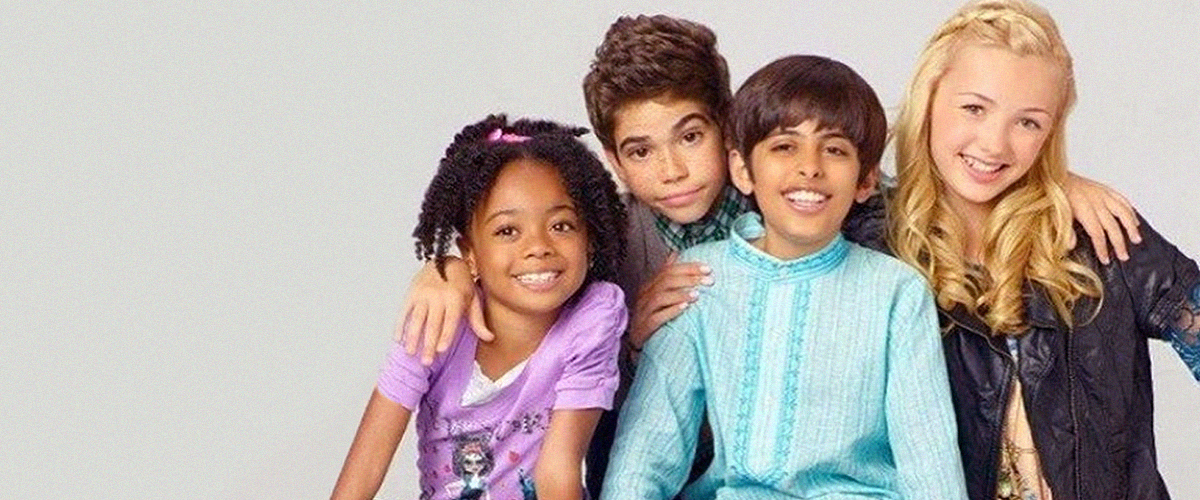 instagram.com/skaijackson
Co-Stars React to Actor Cameron Boyce's Sudden Death

Cameron Boyce, one of the most famous faces on Disney Channel, has recently passed away at the age of 20 and his co-stars didn't take long to pay tribute to him.
The Los Angeles native died on Saturday night after having a seizure in his sleep, which was the result of an ongoing medical condition that he was being treated for.
A few hours after the news broke out, Skai Jackson, who starred alongside Boyce in the television show "Jessie," took to her official Instagram page to honor the actor.
HER BROTHER FROM ANOTHER MOTHER
Jackson shared a photo of herself with Boyce on the show, when they were much younger, and admitted that his death took her by surprise and left at a loss for words.
She wrote:
"I never thought in a million years I would be writing this. Cam, you were one of a kind. My heart will be forever broken. I am so happy that I got to spend almost every day with you on set, you gave the best hugs."
The actress continued by saying that she wished she could have hugged him tighter when they last saw each other a couple of months ago and thanked him for being the big brother she never had.
HOW CHARLES ESTEN MET BOYCE
Charles Esten, who played the role of Boyce's character's father in "Jessie," also used social media to address the 20-year-old's sudden death, considering himself blessed for having had the chance to know him.
Esten recalled how he first met Boyce at the elementary school his children attended and how he stole the crowd's heart at his first talent show. That's when he knew that Boyce was destined to become a star.
The Los Angeles native died on Saturday night after suffering a seizure
ADAM SANDLER WAS AMONGST THE FIRST PEOPLE TO PAY HIS RESPECTS
Much like Esten, famous actor Adam Sandler also honored Boyce's memory with a touching tribute on Twitter, sharing a black-and-white photo of him and a heartfelt message:
"Too young. Too sweet. Too funny. Just the nicest, most talented, and most decent kid around. Loved that kid. Cared so much about his family. Cared so much about the world. Thank you, Cameron, for all you gave to us. So much more was on the way."
Boyce and Sandler starred together in the 2010 film "Grown Ups," as well as its 2013 sequel "Grown Ups 2," developing a good friendship and a bond that went beyond the set.
Please fill in your e-mail so we can share with you our top stories!