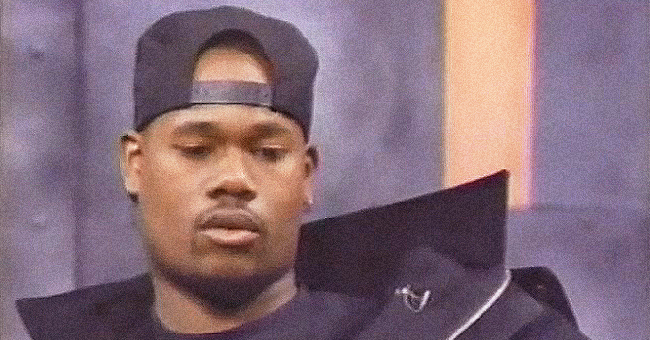 Youtube/retrorhythms
Kenny Greene of '90s Group Intro Once Confessed He Was Bisexual & Living with AIDS
Kenny Greene, the main vocalist and composer of the '90s R&B group Intro, was famous for his deep, sultry lyrics and ahead of his time music arrangements. However, what many people didn't know until after his passing, is that he was a bisexual man that sadly, got AIDS from a partner.
Kenny Greene was considered by many people in the early '90s a genius in the music industry.
After a short stint in the U.S Army, Greene became a co-founder of the R&B group INTRO, which was meant to be an acronym for Innovative New Talent Reaching Out, alongside Jeff Sanders and Clinton 'Buddy' Wike.
They released their eponymous album in 1993, and it spawned the hits, "Come Inside," "Let Me Be The One" and "Why Don't You Love Me."
Two years later, Intro released their sophomore album, "New Life," but it failed to replica the success of their first one. Soon after, the group called it quits, and Greene started to make a name for himself as a producer and songwriter.
He had already written Mary J. Blige's hit songs "Reminisce" and "Love No Limit," and his efforts led him to be in a tie with Jimmy Jam and Terry Lewis for the ASCAP's Award for Songwriter of the Year in 1993.
Greene was respected in the music industry, and he had enormous potential as a singer and songwriter, but sadly, his life was cut short at age 32, when he passed away from AIDS complications.
However, one month before his demise, Greene gave the now extinct Sister 2 Sister magazine an exclusive interview to share his truth with the world.
In the conversation, retrieved by I Love Old School Music, he revealed that he was bisexual and that he had contracted AIDS from a constant partner who was a carrier and, unlike him, in good condition.
Greene explained that, although he knew he had AIDS for a while when he sprained his ankle, and a ball appeared under his foot, he thought nothing of it.
"It just swelled up to the size of a tennis ball," he said. "It's called Kaposi's sarcoma. It's an AIDS-related disease."
He should have gone to the hospital but didn't, and in the end, he passed away from complications with the disease.
However, Kenny had one last advice to share, as he said: "Keep protecting yourself with condoms and don't have unprotected sex."
Kenny passed away on October 1, 2001, in New York, and according to reports, his family did not attend his funeral, arranged by his friends and studio. He was honored by the United States Army and buried at Calverton National Cemetery on Long Island.
Please fill in your e-mail so we can share with you our top stories!