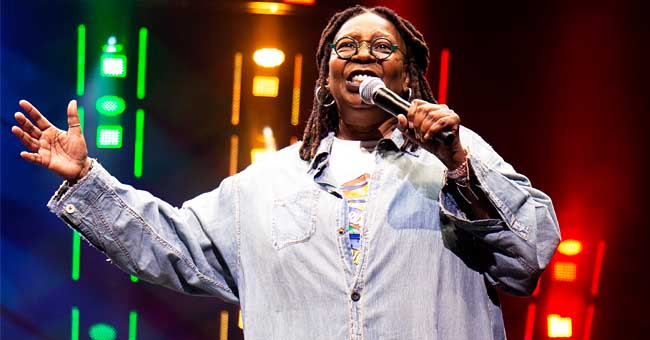 Getty Images
Whoopi Goldberg Reveals 'Playing a Role' on 'The View' Is Not Enough

Whoopi Goldberg has been on "The View" since 2007 and is the most famous face of the show, but the actress already admitted that it doesn't fulfill her acting needs.
During an interview with The New York Times, the 63-year-old claimed that the "The View" isn't her entire life, which is why she has a couple of projects on the side.
When asked what creative fulfillment she gets from appearing on the show every week, Goldberg simply said that it was her job, hinting that she wants something more.
Widely know and loved by viewers, Goldberg feels that the show doesn't allow her to put her acting skills to the test, at least as much as she would like.
According to the "Sister Act star," that hunger has grown over time:
"What you're asking is 'Is 'The View' enough?' It's not. Ten years is a long time, and now I'm starting to do other stuff. I'm doing books. I'm adventuring into THC products. I'm creating the clothes."
But, although her role on the show is entirely different from those on the big screen, it is still a role and she believes that she has been able to do a form of acting, mainly due to the structure of "The View."
Goldberg shared that being part of a panel in front of the cameras and a live audience has hindered her from discussing topics with the same depth as she would if she was with her friends.
"What you're asking is 'Is 'The View' enough?' It's not.
However, even though she misses putting her amazing acting skills to the test, Goldberg admitted that she gets her fulfillment through the fact that she is doing "anything" with her life, and not just the show.
The 63-year-old became a fan-favorite due to her strong, calm and loveable personality, which is why she is mostly seen as the moderator and the main voice of reason on "The View."
Goldberg is never afraid to speak her mind or going against the popular opinion, just like it happened when she defended her good friend Liam Neeson when he was accused of being a bigot.
Please fill in your e-mail so we can share with you our top stories!