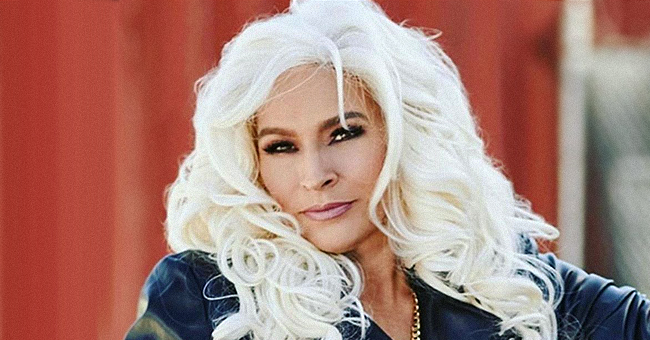 instagram.com/cecilybeezee
Beth Chapman's Daughter Cecily Shares Another Heartfelt Post about Her Mom

Beth Chapman meant so much to members of her immediate and extended family, and to a more considerable extent, the world.
Since her death, there has been a flurry of emotional posts and tributes from family members and fans. Her daughter, Cecily, continued that trend with yet another emotional post about her mom.
The Chapman family may have said their final goodbyes to their golden Beth Chapman, theystill, miss her immensely. Her daughter, Cecily Chapman, showed that she was still grieving her late mother when she made an emotional post about her on her Instagram page.
CECILY CHAPMAN'S HEARTBREAKING POST
In Cecily's latest tribute, she posted a picture showing her late mother's famous and fashionable nails behind a driving wheel. The grieving daughter captioned the post with words describing the late "Dog The Bounty Hunter" Star. She wrote:
"My Heart is so heavy. She was so amazing. I was so Lucky."
She followed the post's caption with an emoji of a broken heart.
FANS' REACTIONS
Cecily's post elicited a host of reactions from her fans and fans of the Chapman family. The commenters on the post shared in her grief and offered her support in this difficult time.
A particular commenter told Cecily that Beth was watching over her and every member of her family and that her love was in the air and living in their hearts.
Another commenter advised her to take her mother's legacy and model her grace. More comments followed, and many of them paid tribute to the late star's many qualities.
WAYS IN WHICH CECILY REMEMBERS HER LATE MOTHER
Cecily Chapman is finding ways to pay tribute to her late mother. One way in which she is doing this is by having her nails done in a way Beth would have loved.
Cecily shared a picture of her newly done nails on Instagram. The nails were done by Beth's favorite nail artist, Danny Le. Cecily admitted that it was difficult to get the nails done, but it's a tribute to her love of nail art, her mother would have loved it.
BETH CHAPMAN'S MEMORIAL
Beth Chapman was laid to rest by her family in a ceremony which was held in Hawaii last weekend. The emotional ceremony had a lot of interesting features. It included traditional chants, a paddle-out on a canoe, and a eulogy from Beth's loving husband, Duane Chapman.
Cecily was born to Beth Chapman and her ex, Keith Barmore. She was adopted by Duane Chapman years after Beth and Keth's relationship ended.
Please fill in your e-mail so we can share with you our top stories!